Behind the scenes at Poems by Post
You all know we post out poetry and artwork, but how exactly does Poem by Post work? And what goes on behind the scenes?
In this blog you can join us for the Poems by Post monthly process as we do a little walk-through of the goings-on at PbP HQ, all condensed down into six sexy steps.
Step 1
Our process begins by commissioning work from a new poet. Different every month - you never know who you are going to meet!
We then facilitate a collaboration between that poet and a visual artist who designs some groovy packaging for us inspired by the poem, along with a matching print to go inside.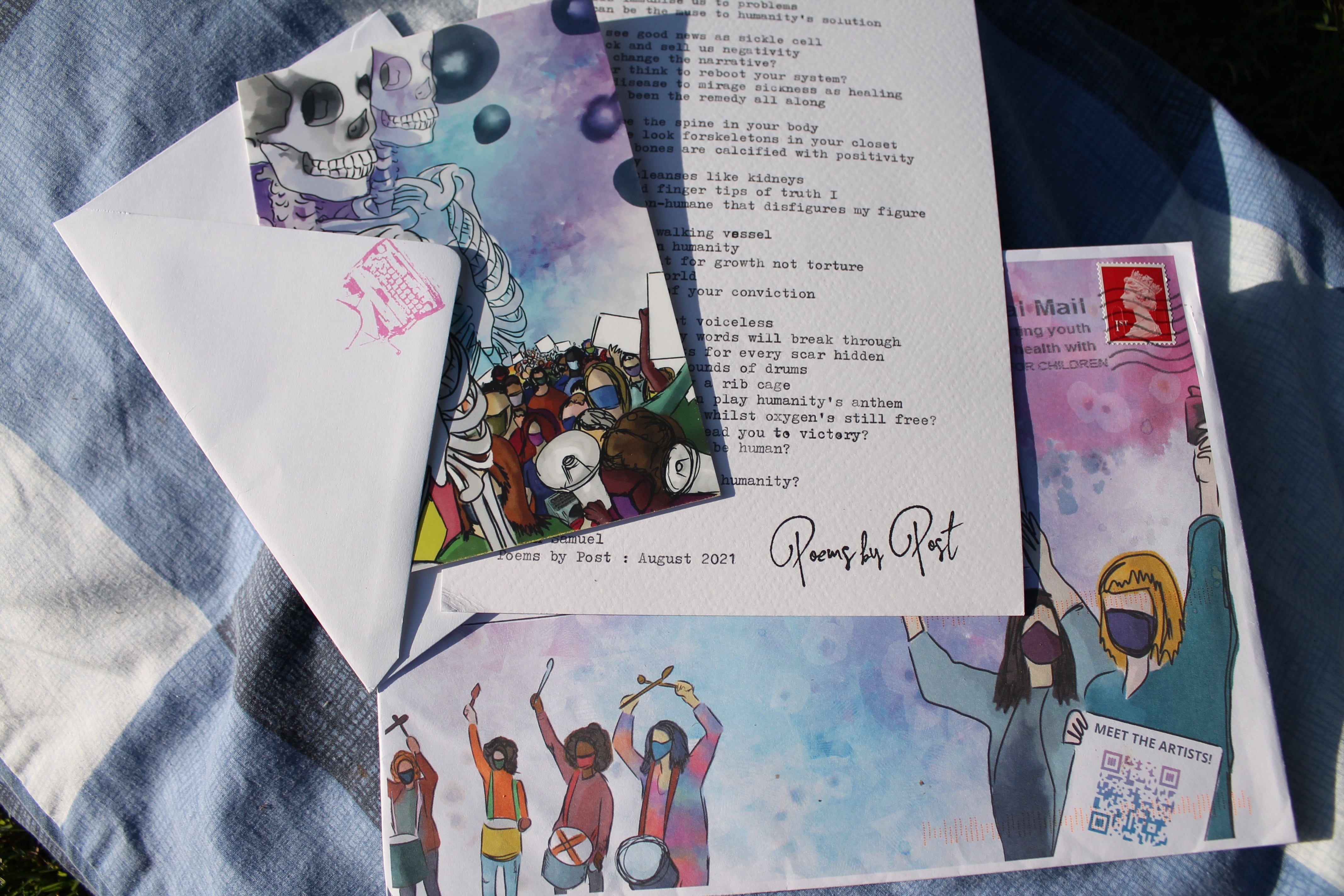 Photo by Sophie Jaye | Poems by Post August 2021 Edition
Supporting different artists each month is what makes Poems by Post so exciting, because you know it's always going to be something brand new, something unique, and most importantly, something creative.
Step 2
We then get to know our new poet's poem VERY well. Plugging away with our typewriter Erika we hand-type the poem for each of our orders. This has improved my spelling greatly, because it turns out typewriters don't have spell-check, or an undo button for that matter.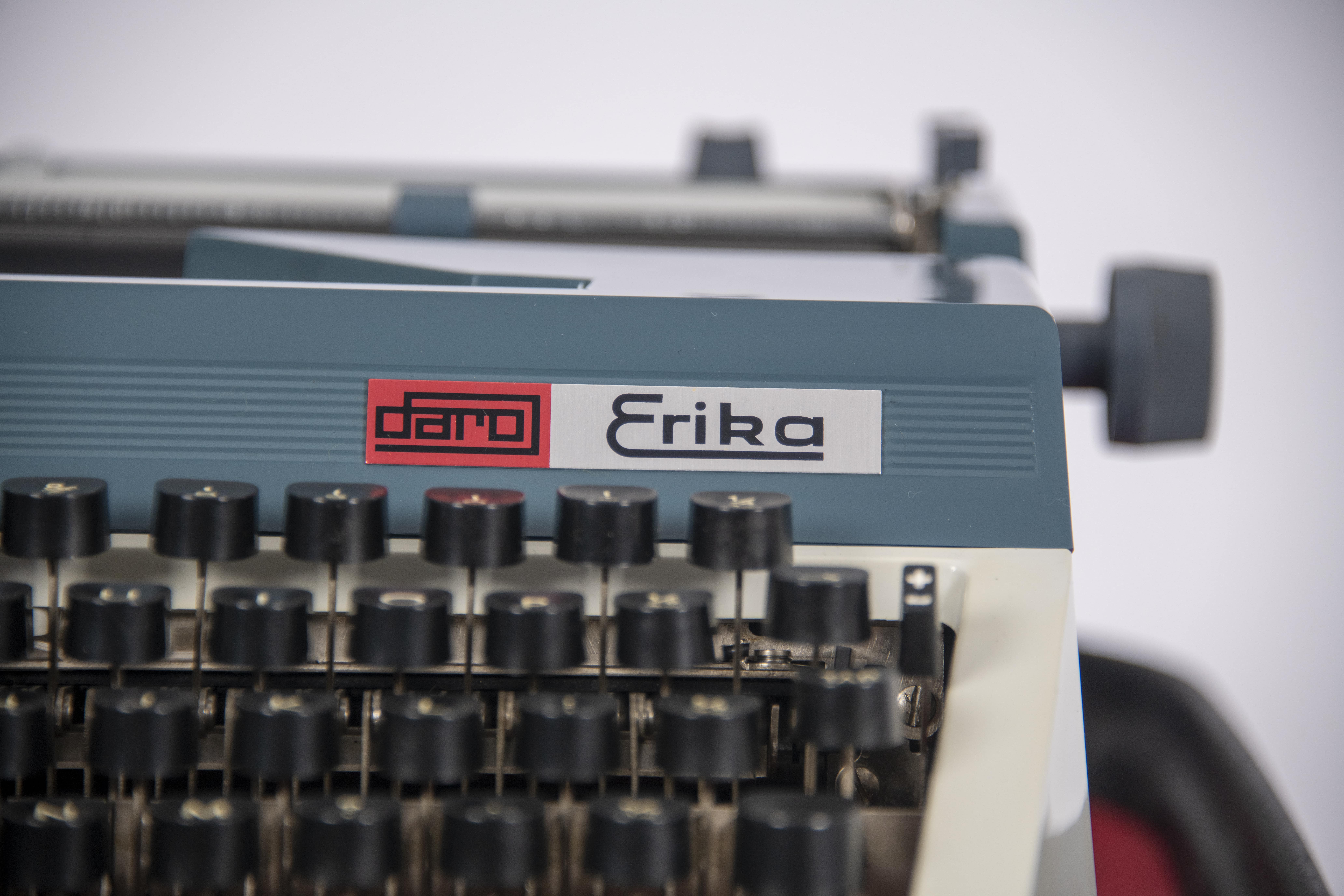 Photo by Nick Ford | Erika Daro Typewriter
Step 3
This stage is when we print our artist's work and the month's new bespoke envelopes. The two artists' creations are finally joined together! Talk about the full package!
However this does mean a fair amount of time battling with our bright pink printer. Now honestly, printers have got to be out to get us, I mean who are we kidding - NO ONE gets along with a printer.
Step 4
Next comes packing. We form a satisfying little production line, getting our custom stamps on everything (stamping is the best part). While the lucky one of the day gets to glue the envelopes shut (if you didn't realize envelope glue had a strange taste, you've clearly not licked enough of it). Then our creative little package is good to go!
Step 5
Now we have got the job of posting everything out. Which is very exciting because our little group has managed to make it INTERNATIONAL! This stage however can be tricky when we are dealing with a lot of paper, and are based in rainy England. Don't worry though, no poems are harmed in the process.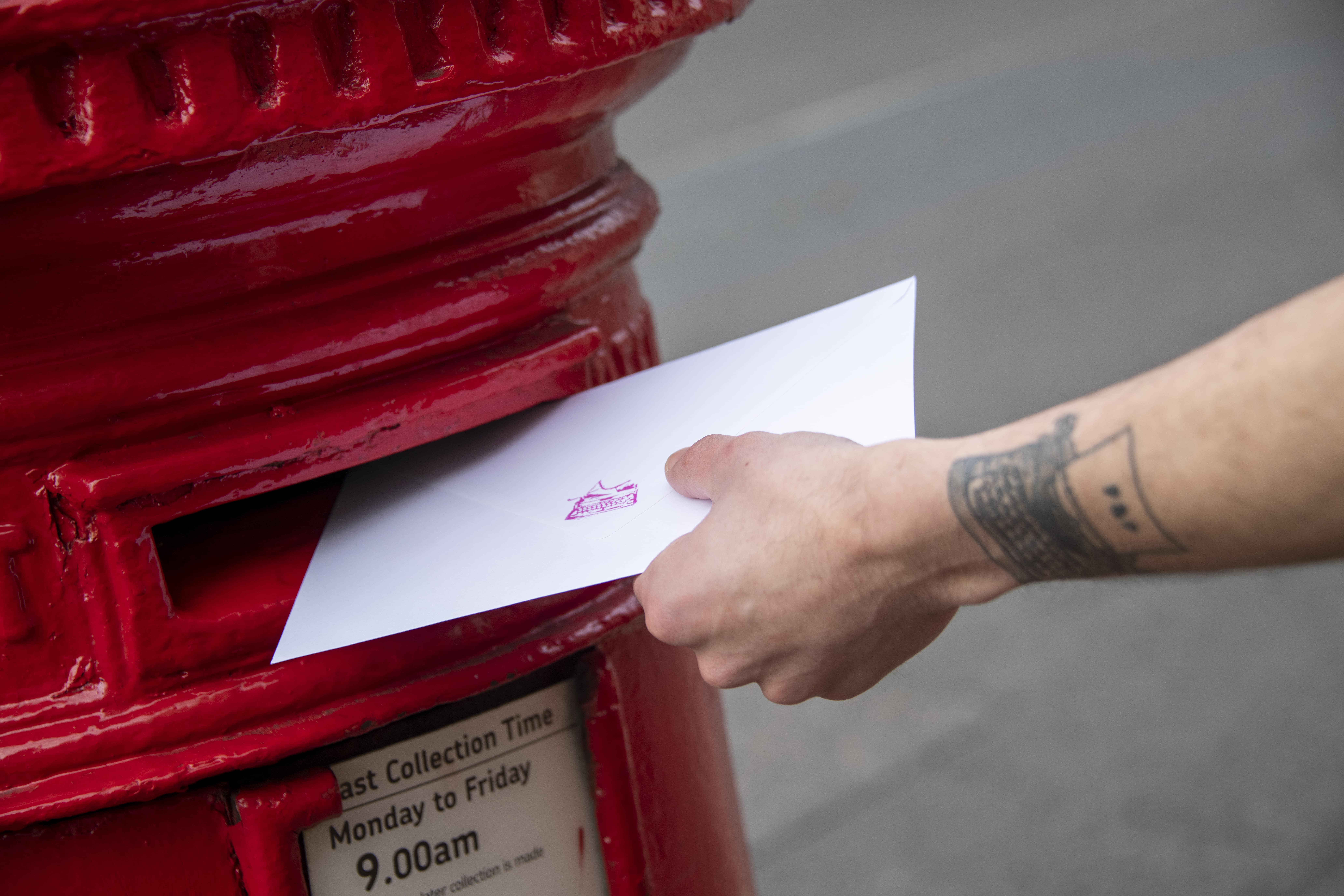 Photo by Nick Ford | Alex Wilkinson expert hand model!
Step 6
Then once our packages are in the hands of the Royal Mail, there is nothing else left to do but celebrate. You're free, no more annoying typing mistakes, no more paper cuts, no more impossible battles with the printer!
Just time to sit back and enjoy the lovely poetry created that month, perhaps even over a pint. We even include a jazzy little QR code, which directs you to a message from the artists we commissioned that month, as well as a video of them reciting their poem. Who needs concert tickets when you've got us!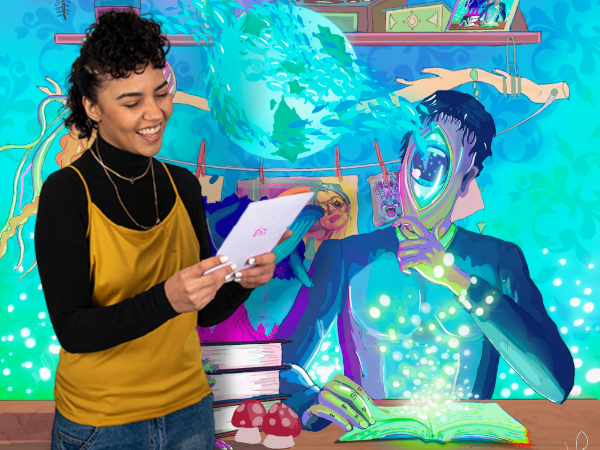 Photo by Nick Ford | Artwork by Jay Chronic
Repeat
And just like that, we start all over again! Welcoming in our new poet of the month and plugging their poem into our typewriter for all of you once more.
A new story to digest, a new narrative voice to get to know, new emotions evoked through new artwork. Who are we kidding? We all have a great time doing this.
So what are you waiting for? If you want to receive a package full of creativity to your door next month, and support grassroot artists from all walks of life, we've got you covered!