Liberation through language
The other day I was sat at the back of a very full, very cramped room, watching a person dramatically dragging their guitar across the ceiling to create a piercing, scratchy screech through their long-suffering amplifier. It got me thinking, what the heck am I doing here!?
Open mic nights are the heart and soul of artistic discovery, I am sure whoever you are reading this, wherever you are, there will be one going on just a short distance away from you.
But why? Why do we put ourselves through the back-ache of perching on a wooden bench with 4 strangers in the dingy basement of a pub?
Because the words we hear change us, and they change the world around us.
This blog post comes as we celebrate International Women's Day. A day where we celebrate women's achievement, to raise awareness on inequalities, stereotypes and discrimination faced by women around the world, and take action for equality¹.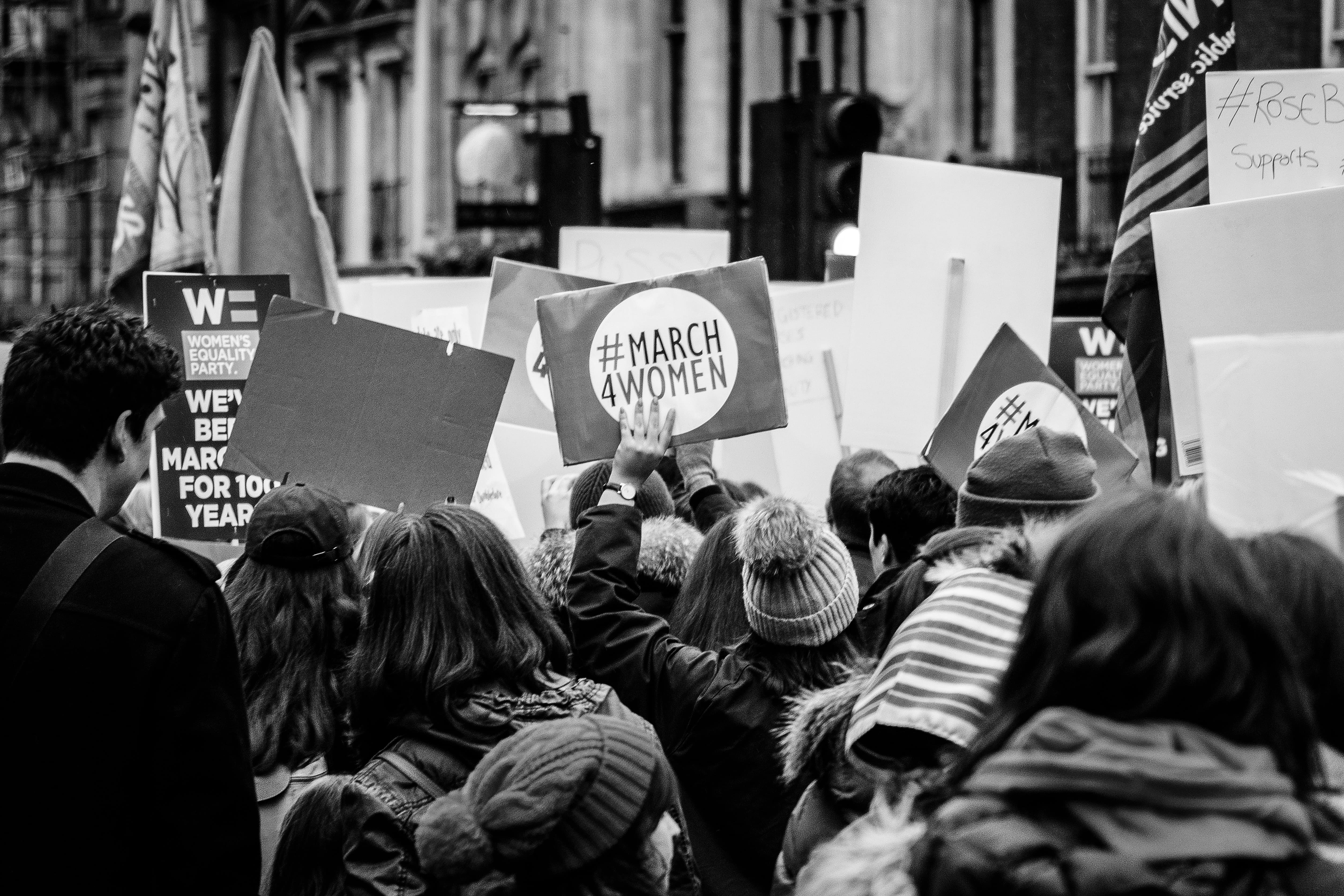 Photo by Giacomo Ferroni
One way women have taken action against gender inequalities is through poetry. Civil rights movements all through history have come with their own songs and chants, because our voices are the strongest weapon in our artillery.
Women's Suffrage
If you take a look back at the Womens suffragettes movement, you will notice that it was through poems, written and shouted out, that led much of the fight for Women's voting rights². In 1848 when the fight for women's suffrage first began to take shape in America, it came in the form of conventions, and because of the nature of these events women were heavily reliant on the spoken word. Unlike the online reels of today that go viral, it was the speeches delivered at conventions, and their dissection in newspaper articles afterwards, that propelled the movement forward and got people walking about women's liberation³. A moving example of this is a poem that was read at a gathering in New York in 1848 by Maria Chapman; whose satirical writing works to undermine the traditional idea of women's roles being in the kitchen⁴.
Feminist Poetry
Poetry gives a voice to those who feel like they do not have one. Poetry provides a platform for ideas that elsewhere are shut down. Poetry brings people together who may have otherwise thought themselves to be alone. The 1960s was a pivotal era for feminist poetry, influenced by social change, many poets were exploring themes of self-realization and social dynamics. The self proclaimed "Black-lesbian feminist mother lover poet" Audre Lorde for example was very much active in the 1960s movements for civil rights⁵. For her, and many others, poetry created a community for activism, as it put women's dreams and desires into language, which could then be built into concrete ideas, and becoming anti-discriminatory, tangible action.
The Liberation Machine
Now we all know that while poetry is a beautiful spoken word art form, it can have just as deep an impact when typed out as well. Now as the suffrage movement built in strength and numbers, women suddenly found themselves in a position where they didn't just have to speak about the inequalities they faced, but they could write about them too. Introducing the "Feminist Liberation Machine" - more commonly know as The Typewriter⁶. The typewriter created a space in the workforce for women, suddenly women had their own disposable income, suddenly women were given opportunities to learn a new skill, and suddenly women were not such passive figures in the background of society. We find this particularly interesting because we at Poems by Post use these legendary machines ourselves to send out the words of our poets out into the world each month.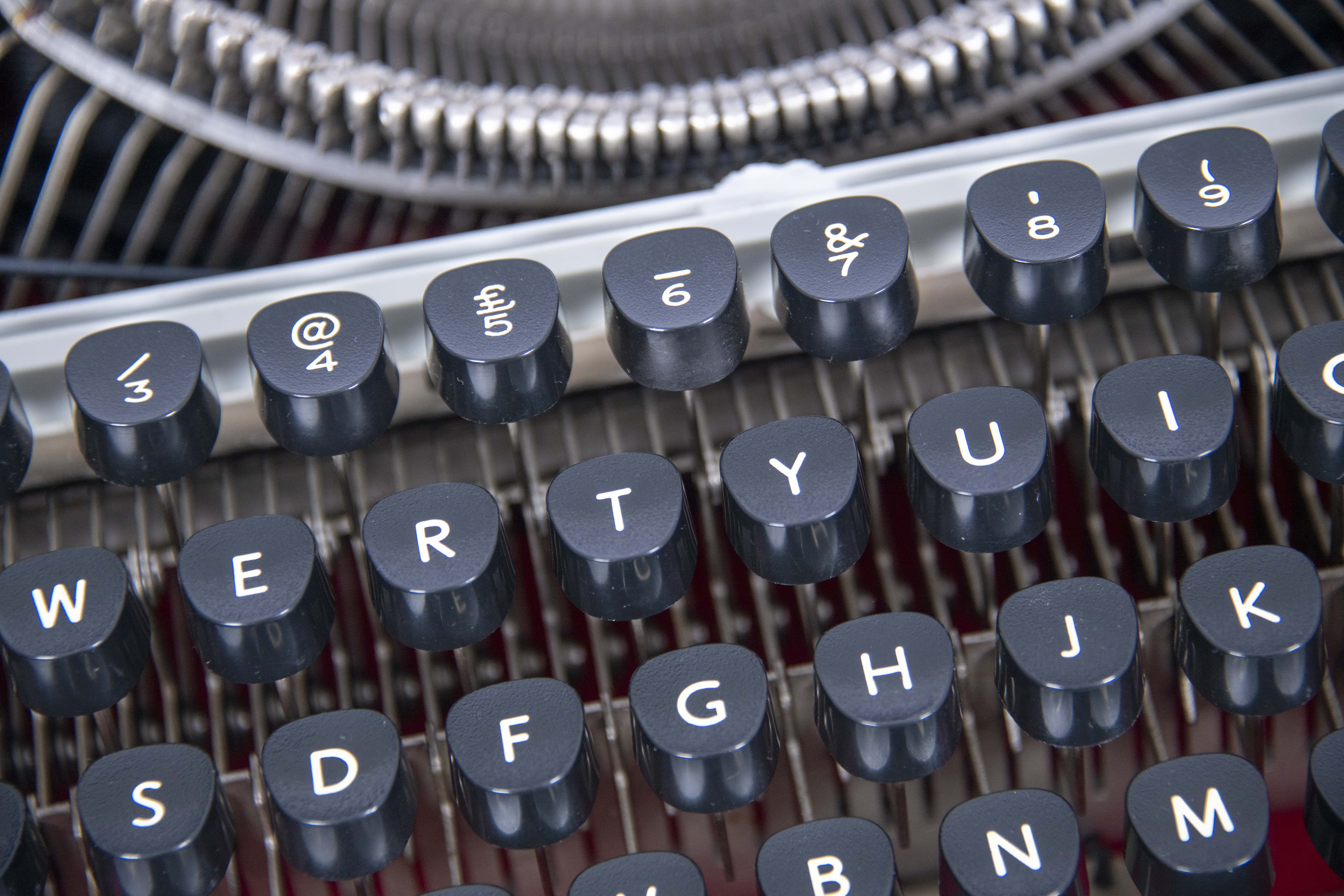 Photo by Nick Ford
So next time when you are reading Charlotte Perkins Gilman's The Yellow Wallpaper (1892), try to take a moment to remember her less known poetry works Suffrage Songs and Verses (1911). Next time you are typing out an email at work, perhaps take a moment to remember the very first women who took typing classes back in 1881. Next time you notice someone being discriminatory over a person's gender, remember that we have our voices, our ideas, our poetry, and that if history has taught us anything, it is that these are very effective tools for fighting back.
---
1 International Women's Day 2022 official website https://internationalwomensday.com/
2 Holstrom, A. Poetry from the suffrage movement. [online] Book Riot. Viewed on March 7 at: https://bookriot.com/poetry-from-the-suffrage-movement/
3 Carter, M, A., Walter, D., Ball, D., Rogowski, K. Creativity and Persistence. Art that fueled the Fight for Women's Suffrage. [online] National Endowment for the Arts. Viewed on March 7 at: https://www.arts.gov/sites/default/files/Creativity-and-Persistence-08.13.20.pdf
4 Maria W. Chapman, "The Times That Try Men's Souls," The living Age, August 26, 1849, available at: https://babel.hathitrust.org/cgi/pt?id=chi.55226143&view=1up&seq=434.
5 Lewis, J, J. Audre Lorde Quotes. [online] Thought Co. Viewed on March 7 at: https://www.thoughtco.com/audre-lorde-quotes-3530035
6 Chou, F. Why the typewriter was a feminist liberation machine. [online] ABC News. Viewed on March 7 at: https://www.abc.net.au/news/2017-10-16/why-the-typewriter-was-a-feminist-liberation-machine/9048786?nw=0&r=HtmlFragment