A home to call your own
A collaboration between Matt Alton & Fay Troote
July 2021

Matt Alton
(he/him)
"Hey, it's Matt Alton here, writing to tell you a bit about what I've been doing in the poetry world. I came to poetry by accident just under two years ago when I went on a weekend course that I didn't know was for writing. I felt immediately that something big was opening up and I was right.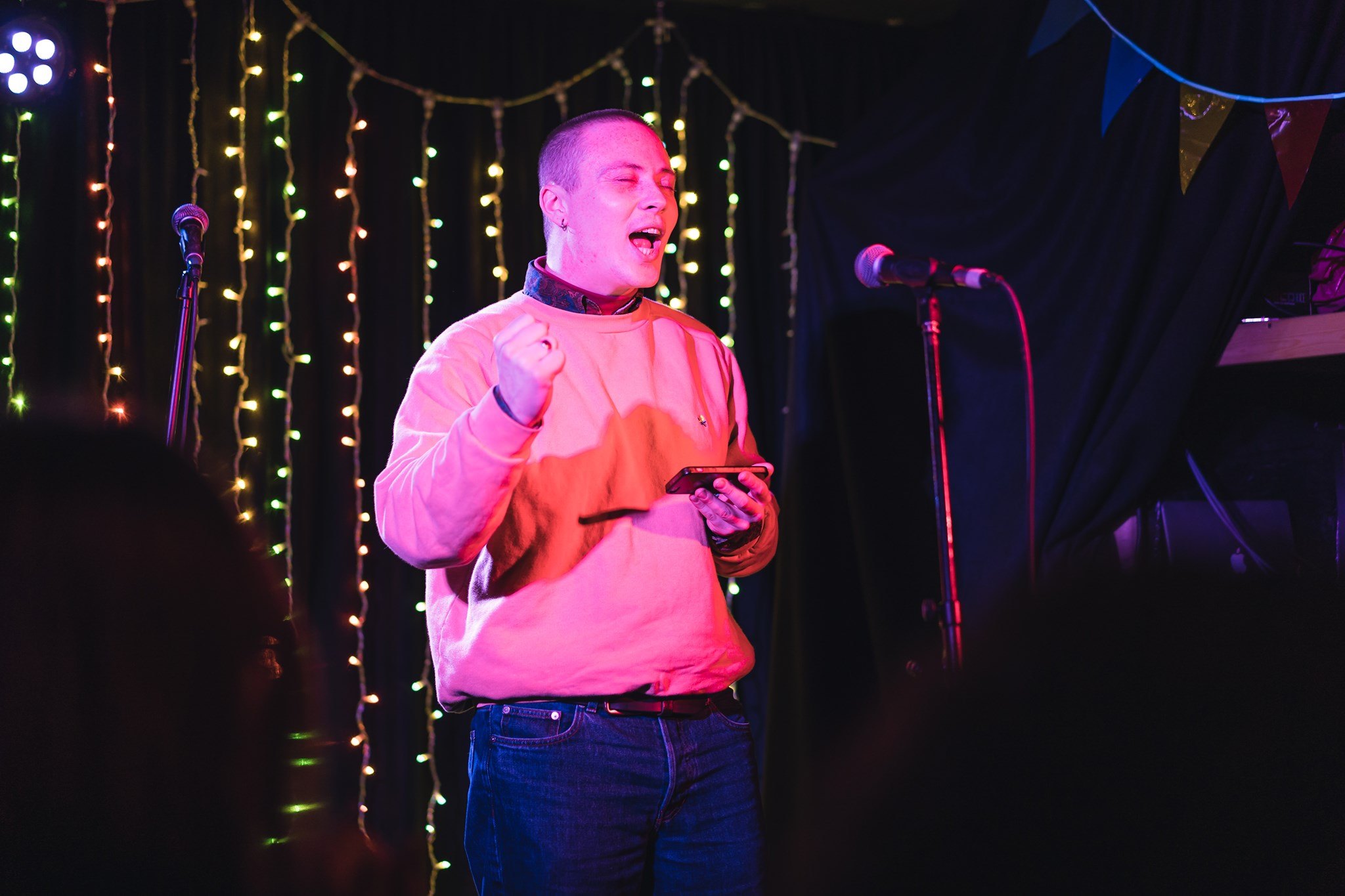 From October 2019 until the pandemic I went to a lot of open mics and slams in Brighton, feeling very welcomed by the community. The pandemic has been good for my development, getting on to Words First, the BBC's spoken word talent development scheme in 2020, taking a series of workshops with London-based poet Arji Manuelpillai, and also a course with Verity Spott at Brighton-based New Writing South. Looking to the future, I've got a place on Goldsmiths' Creative Writing and Education MA for September, for which I'll be going up to London one day a week.
Last summer, I decided to self-publish a pamphlet. Originally, it was just going to be for close family and friends, but the decision to do a print run of 100 (which sold out and was followed by another of the same size) has mean I've been able to get my work out into the world, including some Brighton shops. The pamphlet, 'One of Few Examples of My Capacity to Rage', addresses my relationship with the natural world, childhood, chronic pain and the death of my mother in 2016, all themes I continue to find new ways to write about. I'm also taking some early steps down the path of magazine submissions, with poems recently published by 'Ink Sweat & Tears' and 'Flights'. My long term goal is to have a full collection out with a publisher, but I know I need to work hard before that happens."
---
Fay Troote
(she/her)
This month began an evolution of Poems by Post! We are now commissioning a visual artist to design an envelope (themed to the poem), and an A6 card. The first artist involved in this collaboration is the magnificent Fay Troote!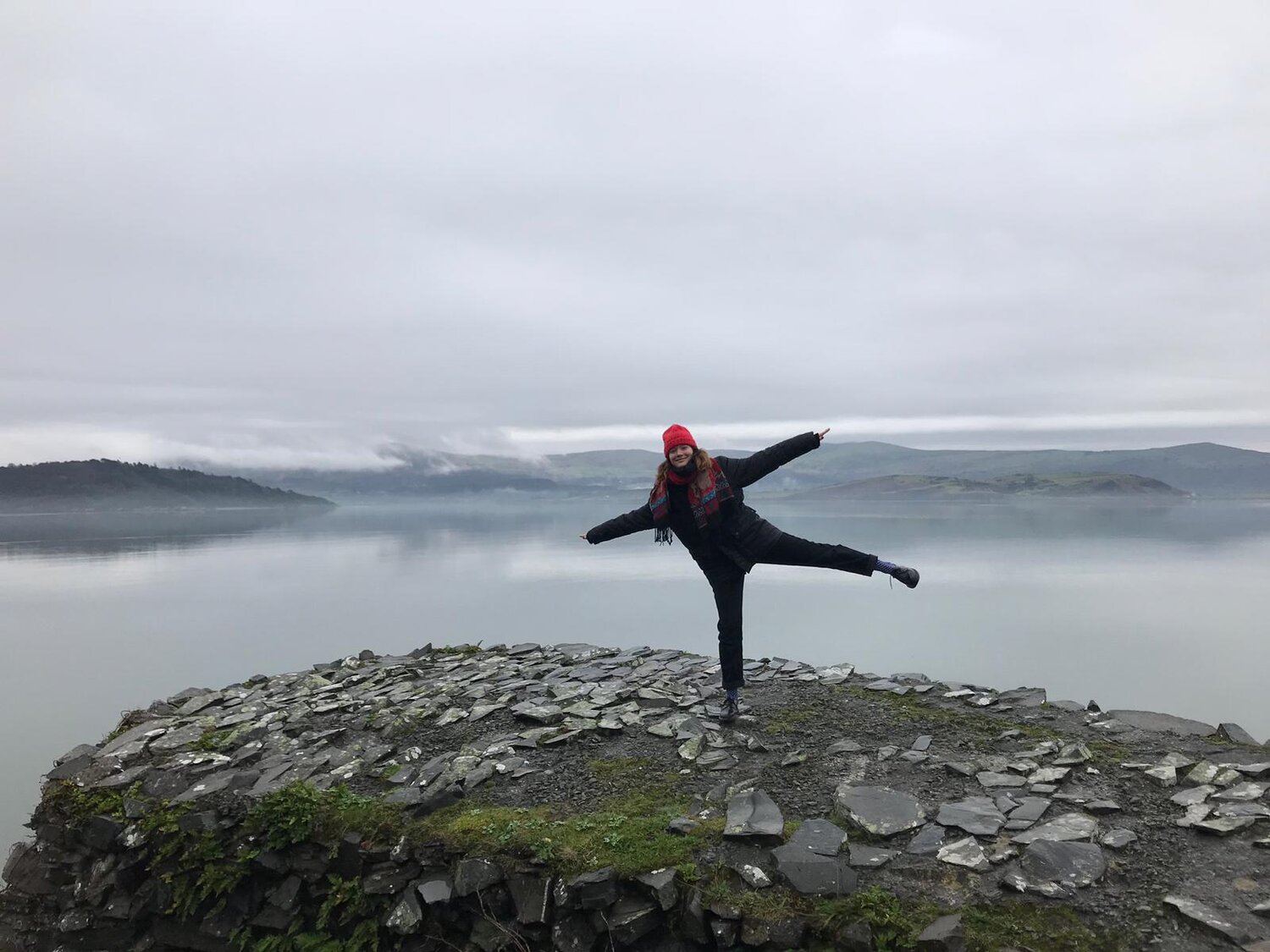 "Hi there, I am a freelance illustrator based in Brighton.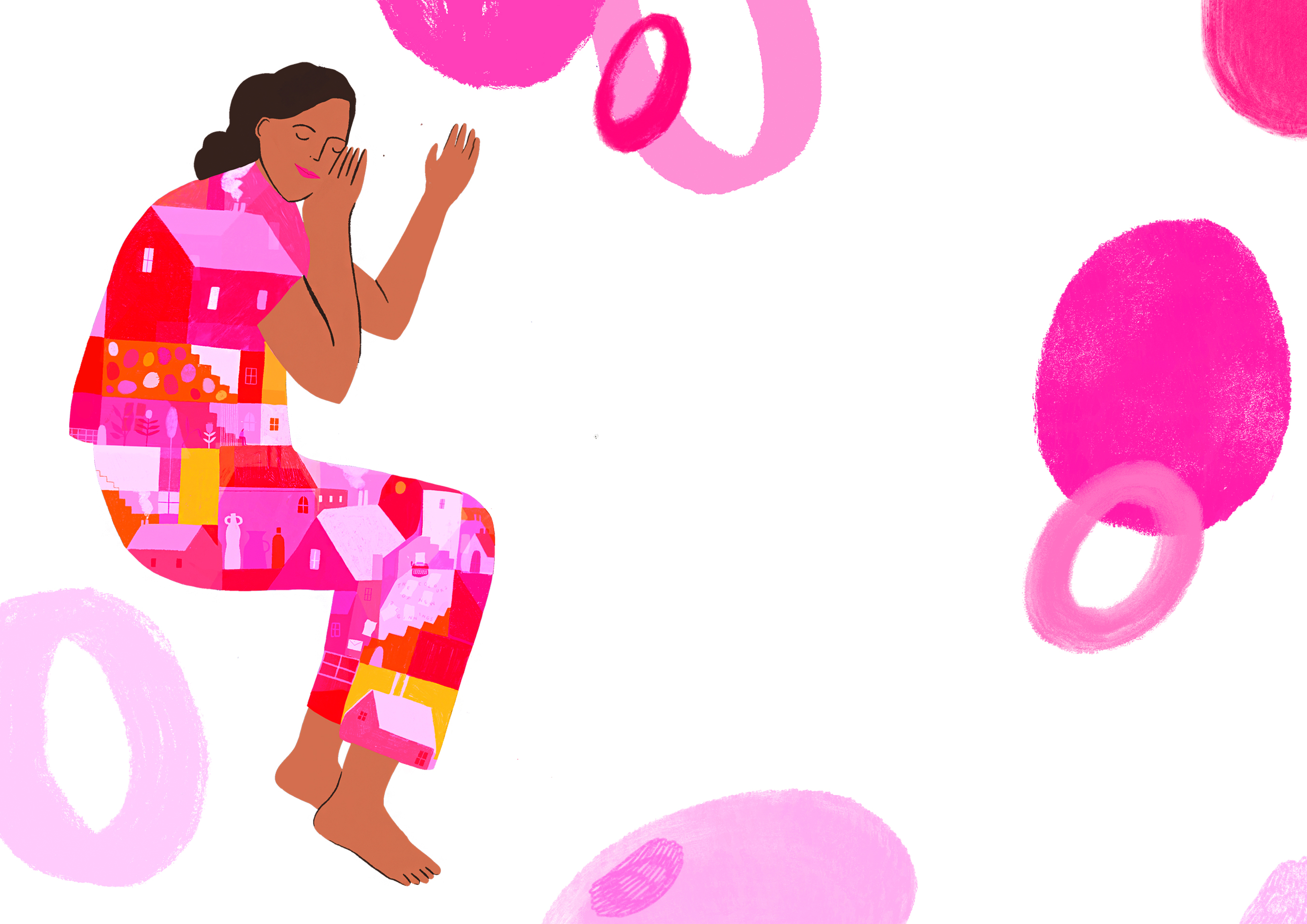 My process led work celebrates mark making to evoke an emotive and atmospheric space. I enjoy translating emotions, communicating new ways of looking at and understanding the world around us and our place within it. I love using textures, colour, and senses of scale to bring to life stories both collective and individual.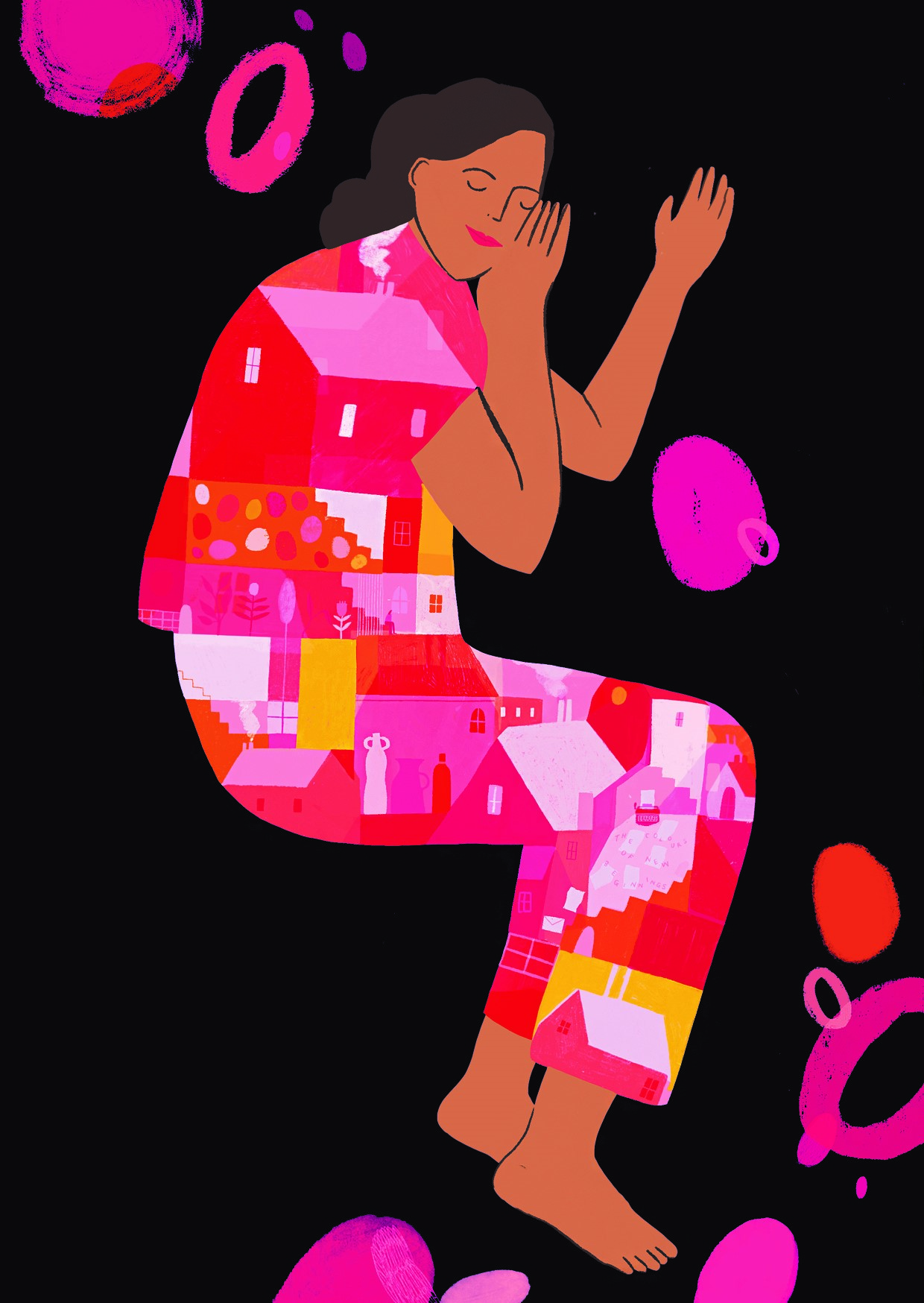 My work combines the hand-drawn, the photographic and the digital to offer something unique and has found home within editorial, packaging, publishing, mural and design projects alike!"
---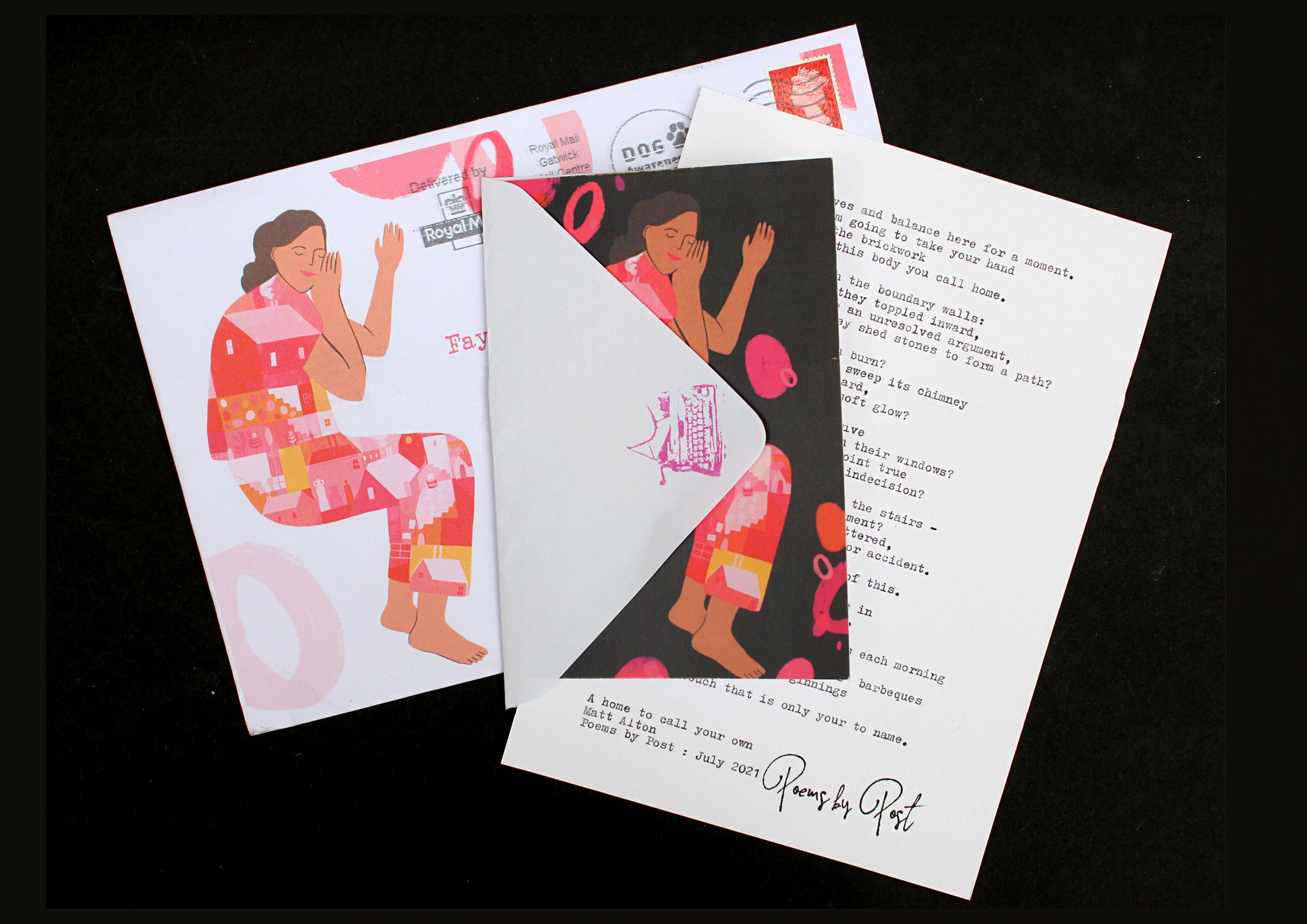 Inspired by this collaboration?
Share it with friends using the buttons below!