Beetle
A collaboration between Josa Keyes & Hannah Lock
May 2022

Josa Keyes
(she/her)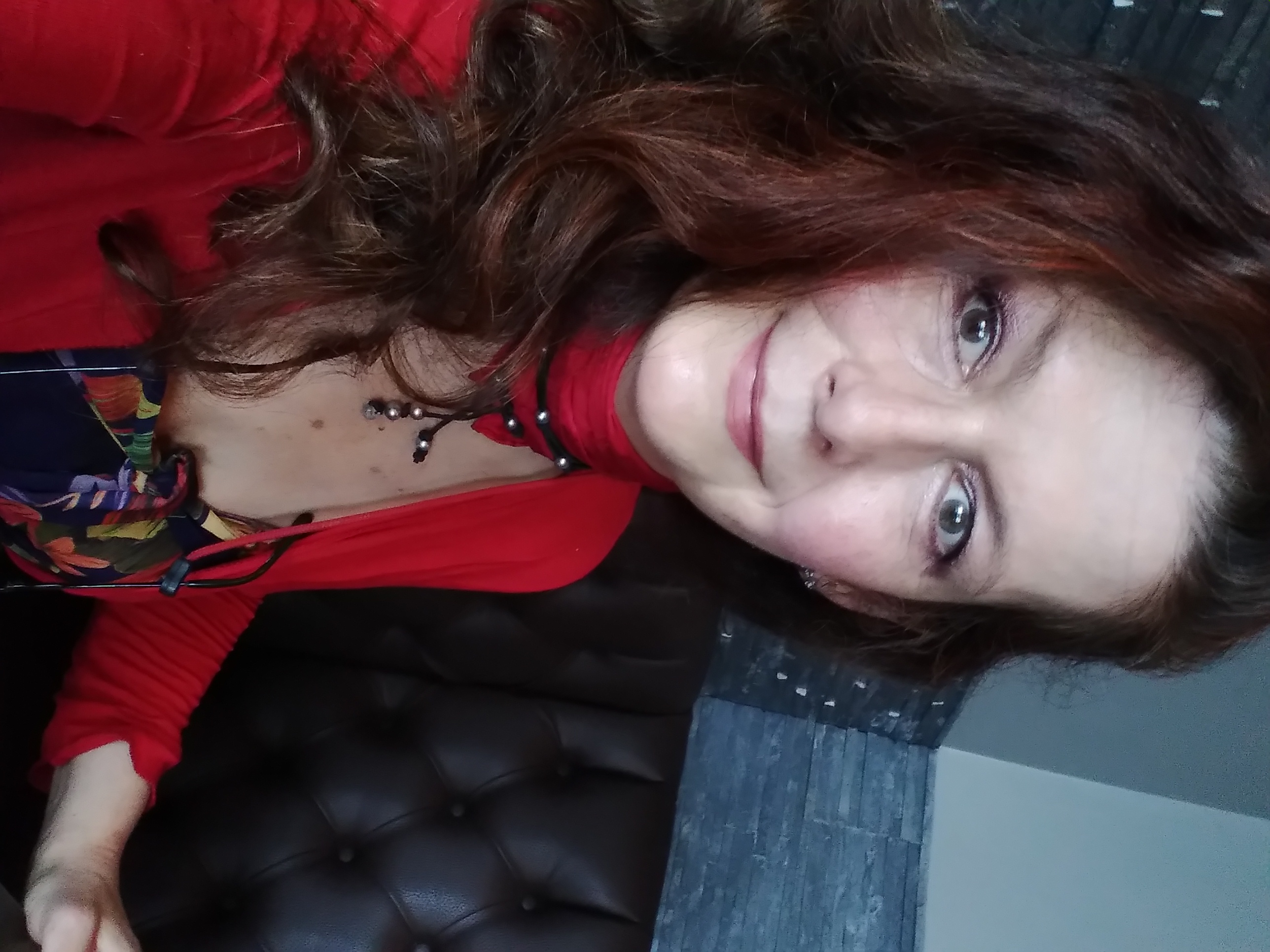 "One of the oddest inaccurate things I believed was that I could not write poetry as an adult. With novels out there and countless articles, I knew I could write prose. In 2015 I made huge changes to my life and poetry began to bloom for the first time since I was a teenager. I was asked to perform and suddenly people were clapping and laughing.

Poems poured out of me - even more so when I did my Master's in Creative Writing at Brunel and achieved distinction and the faculty outstanding dissertation prize for an experimental mix of poetry and prose in 2019.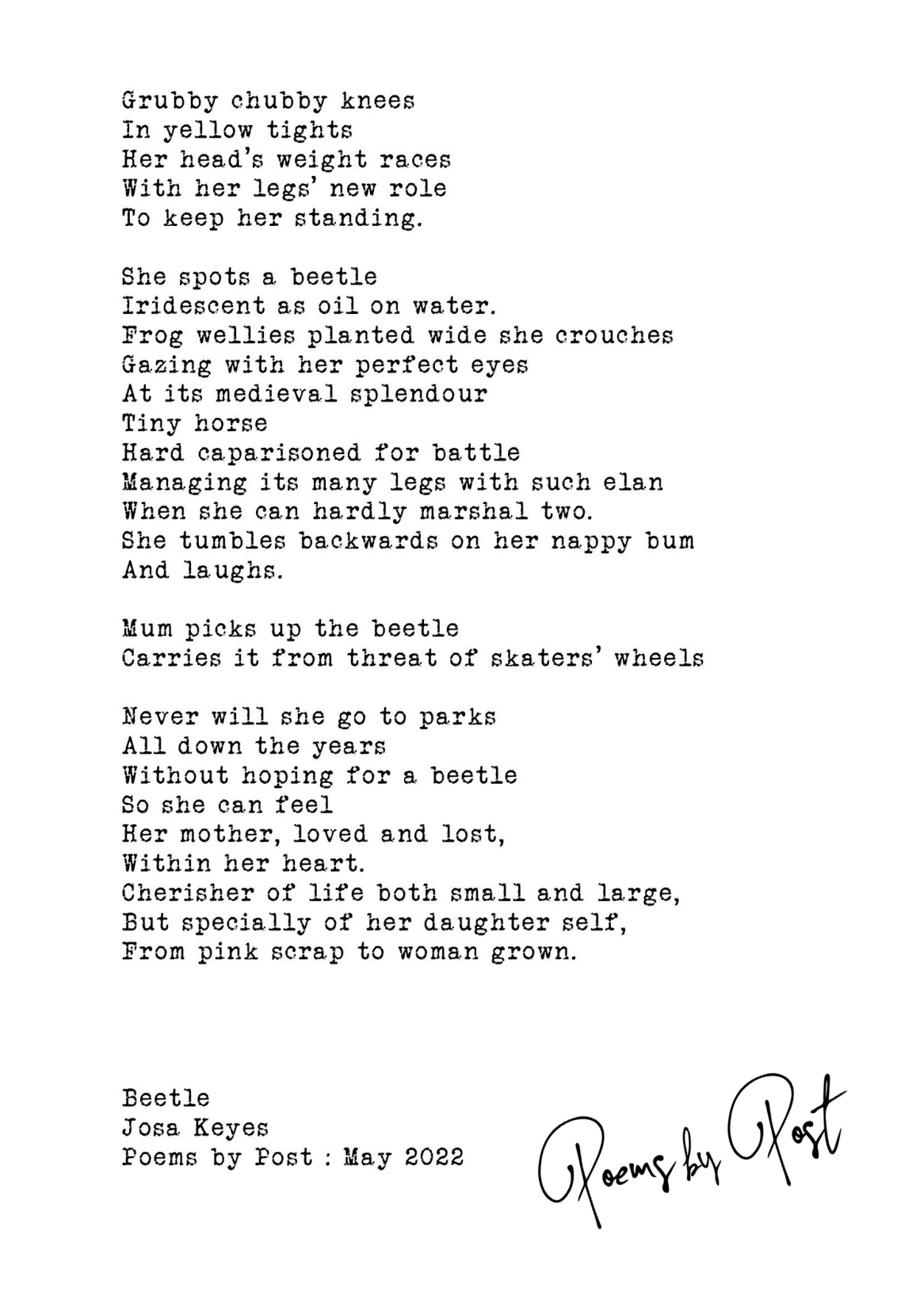 Then came first lockdown and I had no live audience, so, with a stern professional editor to avoid self-indulgence, I published a small collection called My Love Life & Other Disasters. It's been called 'a delicious treat' and 'heart-breaking and hilarious' by readers kind enough to review on Amazon. The poem 'Warm Enough' was described as 'marvellous' in the Times.

I write about things move me, like love, my children and grief, and things I enjoy like archaeology, animals, flowers, food, running and human absurdity. I hope you enjoy 'Beetle'"
---
Hannah Lock
(she/her)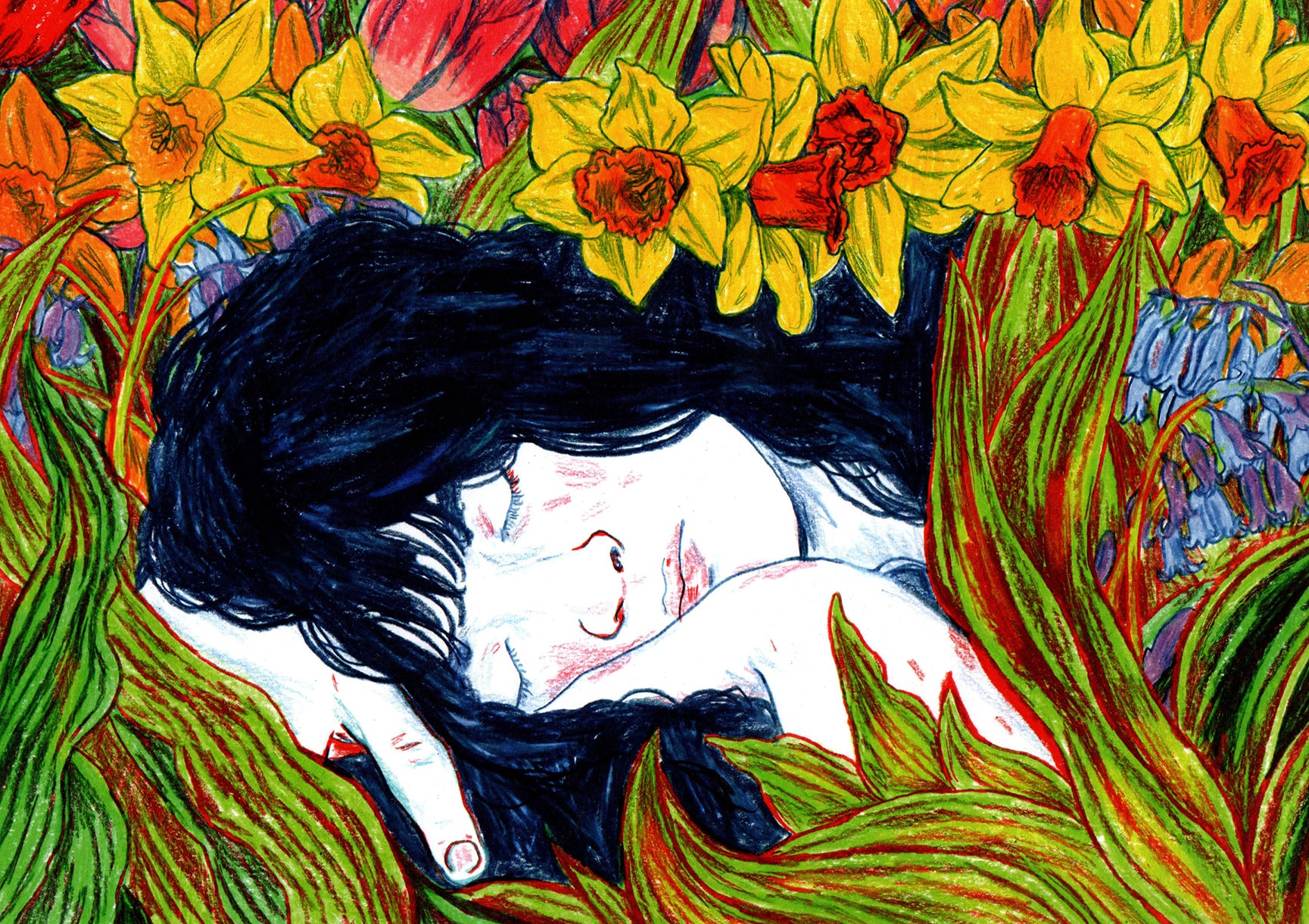 "I'm an illustrator from West Yorkshire; I studied at the Cambridge School of Art, who works traditionally with brightly coloured pencils and bold, energetic mark-making. I love the Yorkshire landscape, and I'm inspired by the nature and flowers around me. I've previously worked with clients such as the Bronte Parsonage Museum, the New York Times and Society of Authors.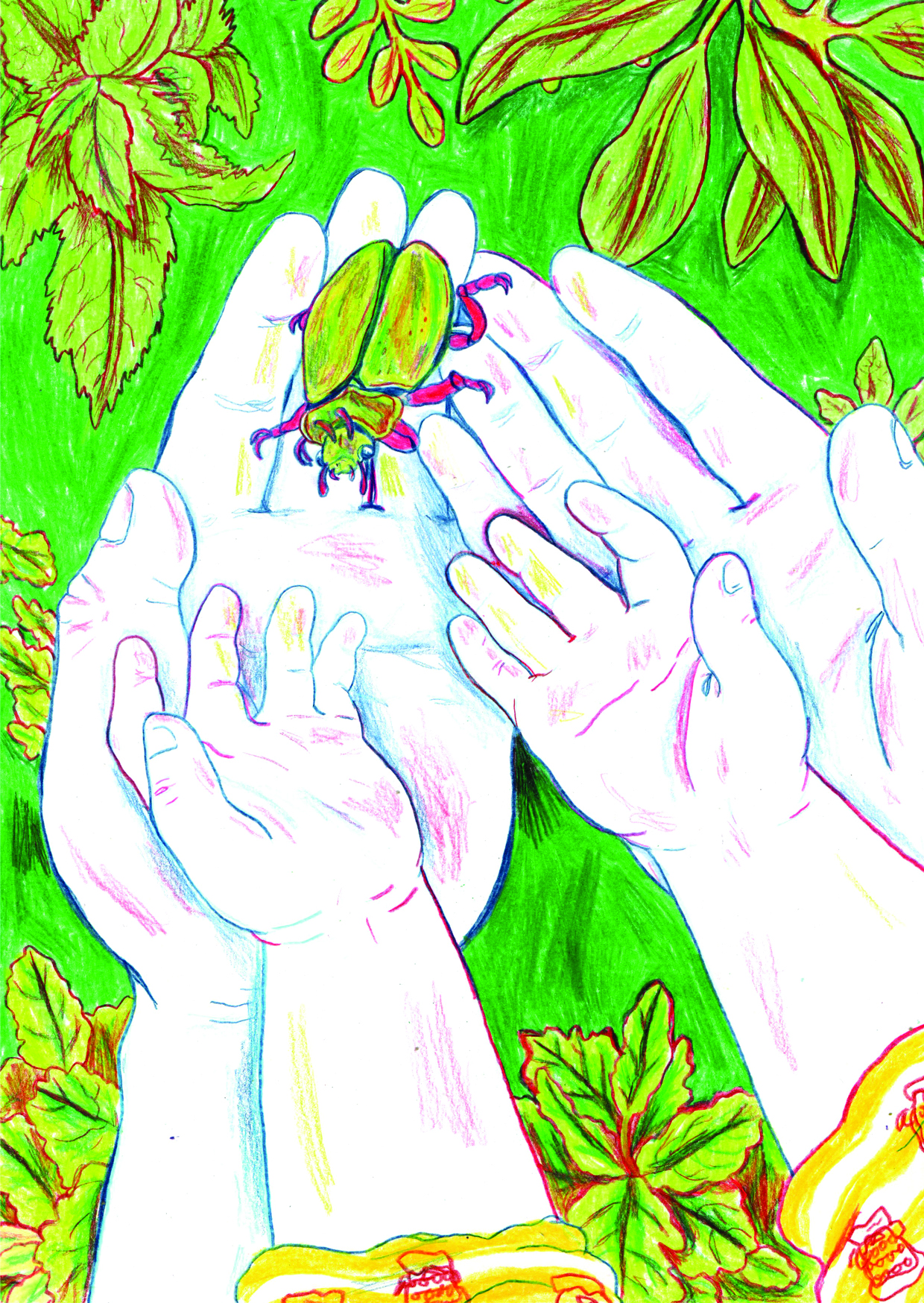 I really enjoyed working with Poems by Post and creating work for Josa Keyes' lovely poem. I really wanted to capture the connection between the mother and the daughter in Keye's poem, and what that moment means to the daughter. I also had a lot of fun drawing the beetle, as I haven't had many opportunities to draw them!"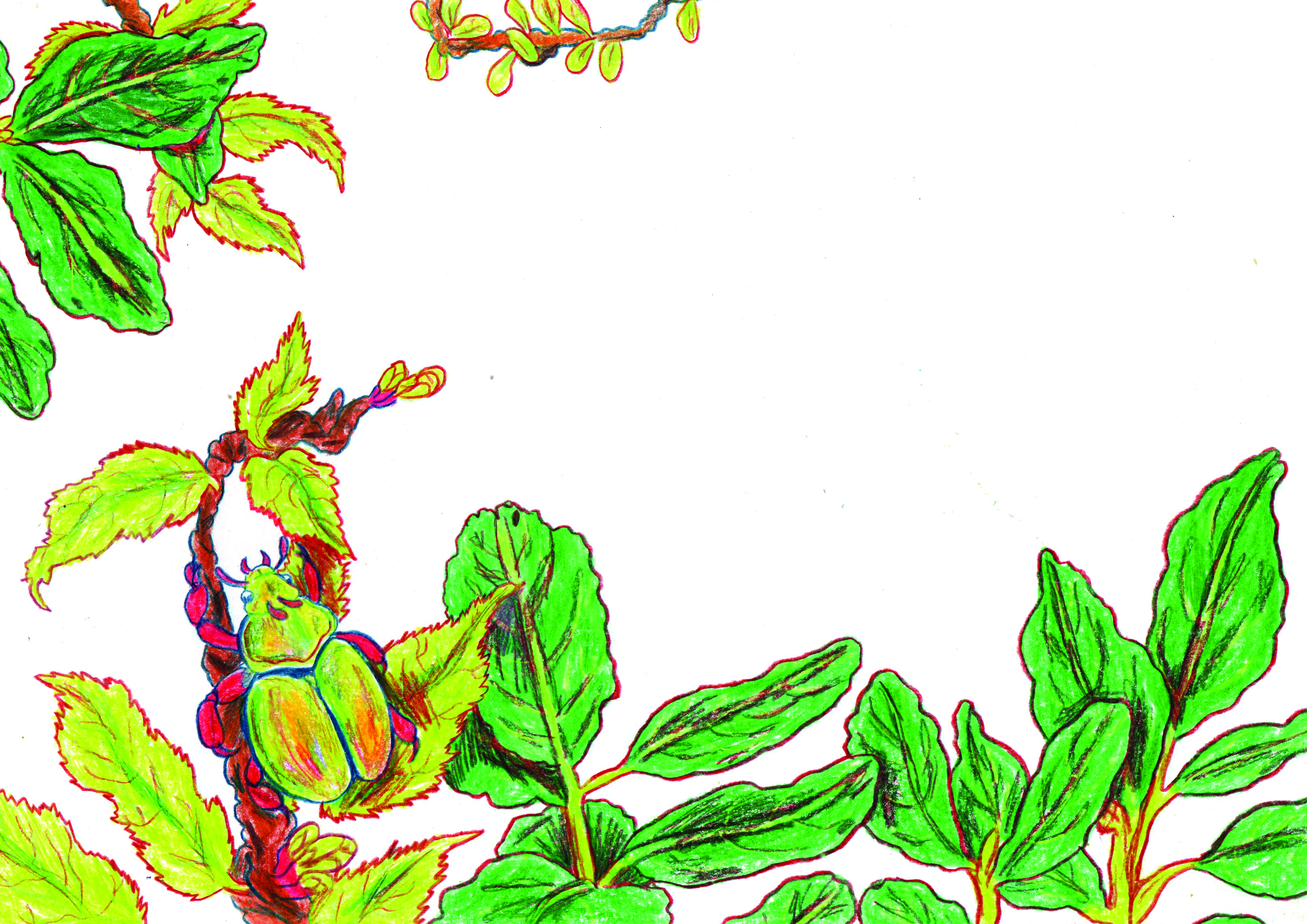 ---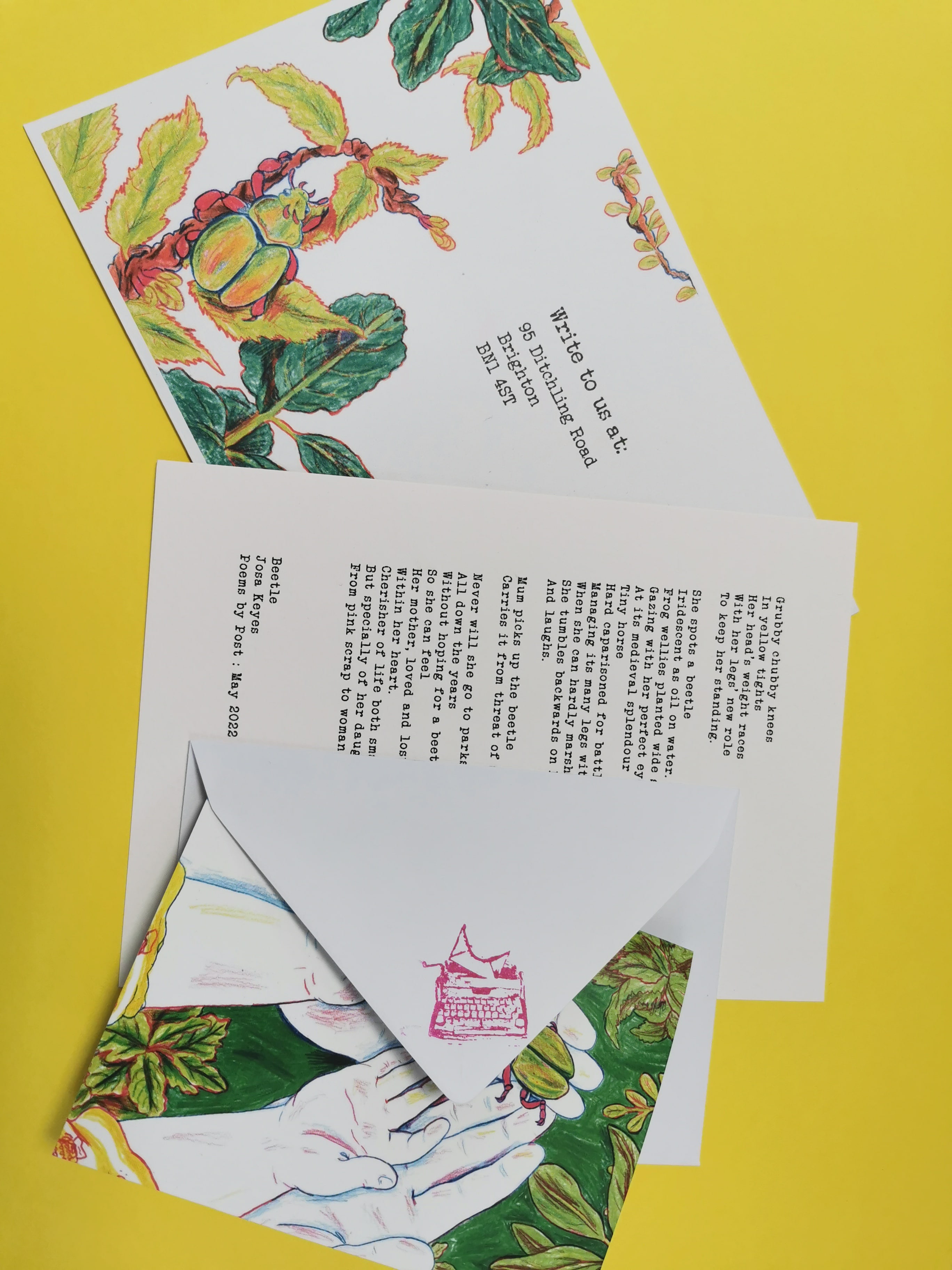 Inspired by this collaboration?
Share it with friends using the buttons below!