Breakfast
A collaboration between Alba Frederick & Harriette Lloyd
October 2021

Alba Frederick
(she/her)
"Hi everyone! I'm Alba Frederick - a mixed-heritage poet, podcaster and visual artist from London. I was chosen to be part of the Invisible Presence collective in 2018 to celebrate and create a platform for 10 British Latinx writers in the UK. We ran and took part in workshops and performed at the Roundhouse in London. Since then, my work has featured in a number of anthologies and has been aired on the Mind Over Matter radio show and chosen to be part of the album Sometimes, The Revolution is Small.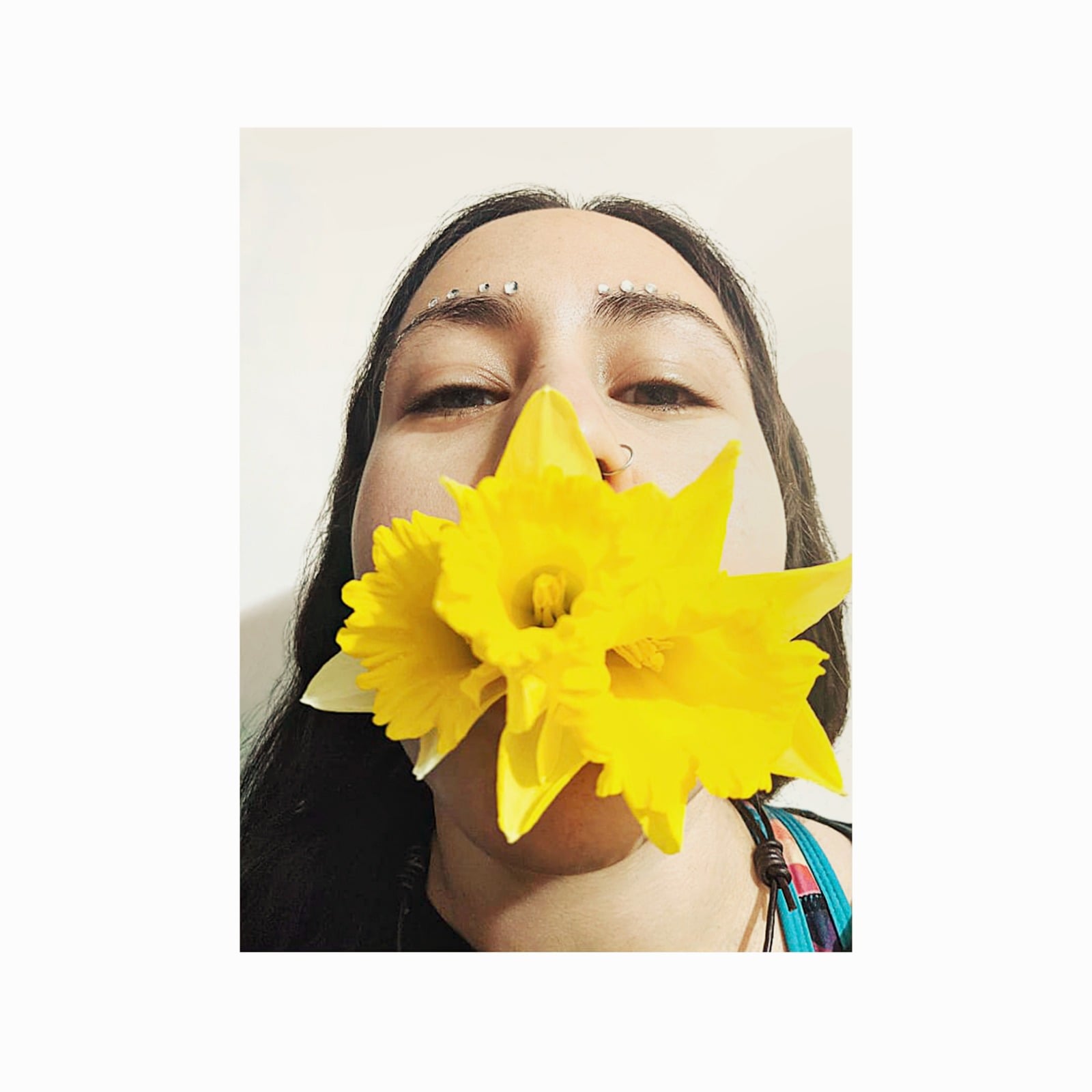 Alongside poetry, I have been making a lot more images over the past year and a half. These range from drawings, to paintings and mixed media pieces. During Covid, creativity has become a core part of my wellbeing routine. I enjoy freewriting and mark-making as a way to lean into the truth of a moment or feeling, and believe that this is where the insight to truth can begin.
I was both excited and nervous when I was asked to write for October's subscribers as it was my first ever commission! As a subscriber to Poems By Post myself, it was very important for me to write a piece that meant something to me, as well as shine some light into the homes of readers - hence the imagery in the poem! When invited to put together a pamphle of poems and drawings I was equally terrified and over the moon! This experience has given me the chance to see myself as both an artist and a poet. Thank you Poems By Post!"

---
Harriette Lloyd
(she/her)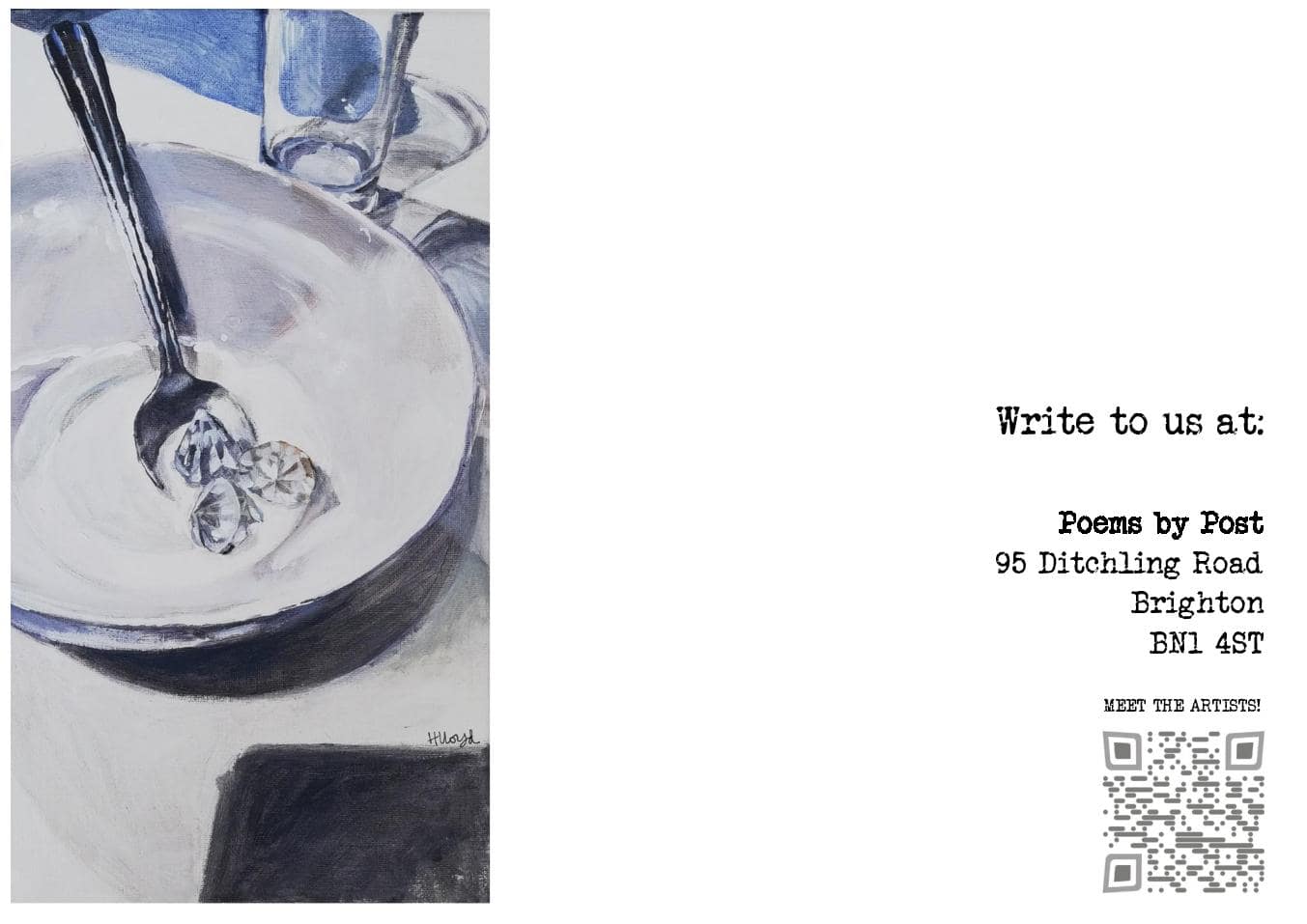 "Hi! I am a contemporary painter investigating the uncanny and memory; the everyday things that seem familiar yet are slightly eerie or have a disturbing undertone. My interests lie in light and shadows reflecting on surfaces and using the paint to create more ambiguous representations of these fleeting events. The paintings point to a specific perspective on how we observe things, and notice moments.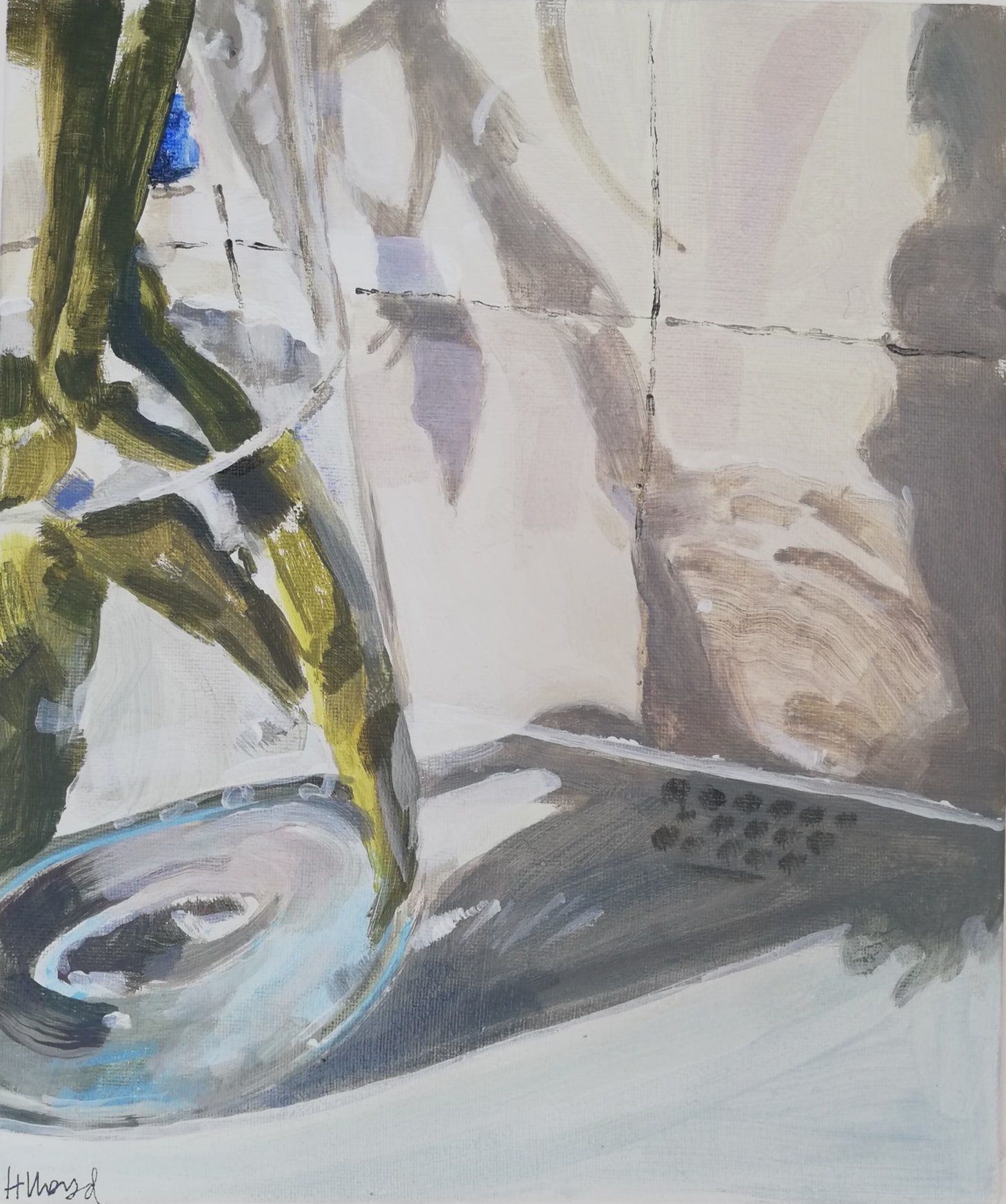 I work predominantly in oil paint, but also in acrylic and collage on a variety of surfaces including canvas, board and paper in varying sizes. I am currently working on a body of work for a solo show whilst also working on individual commissions."
---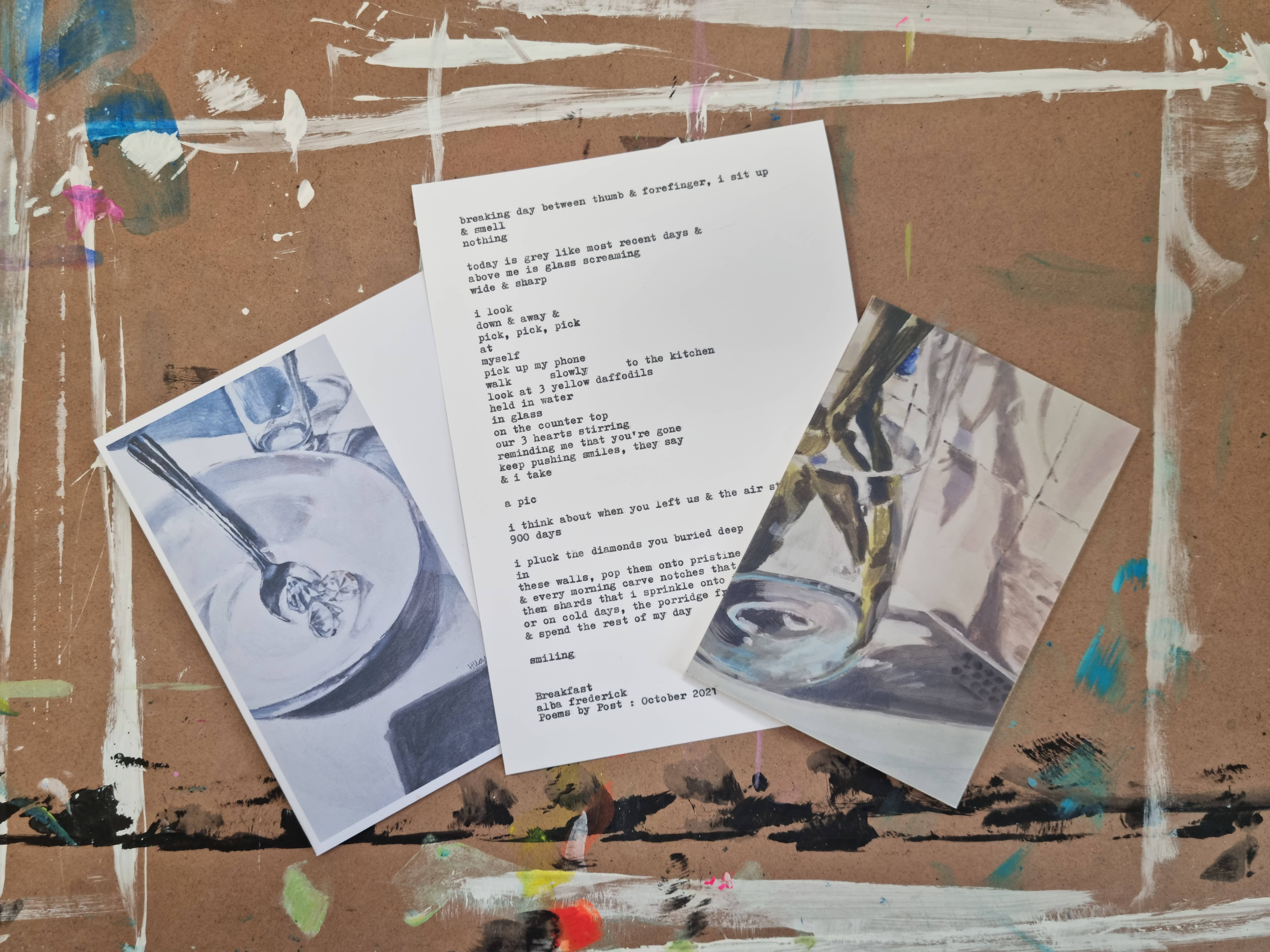 Inspired by this collaboration?
Share it with friends using the buttons below!