Dream
A collaboration between Noor Imaan & Jay Chronic
January 2022

Noor Imaan
(she/they)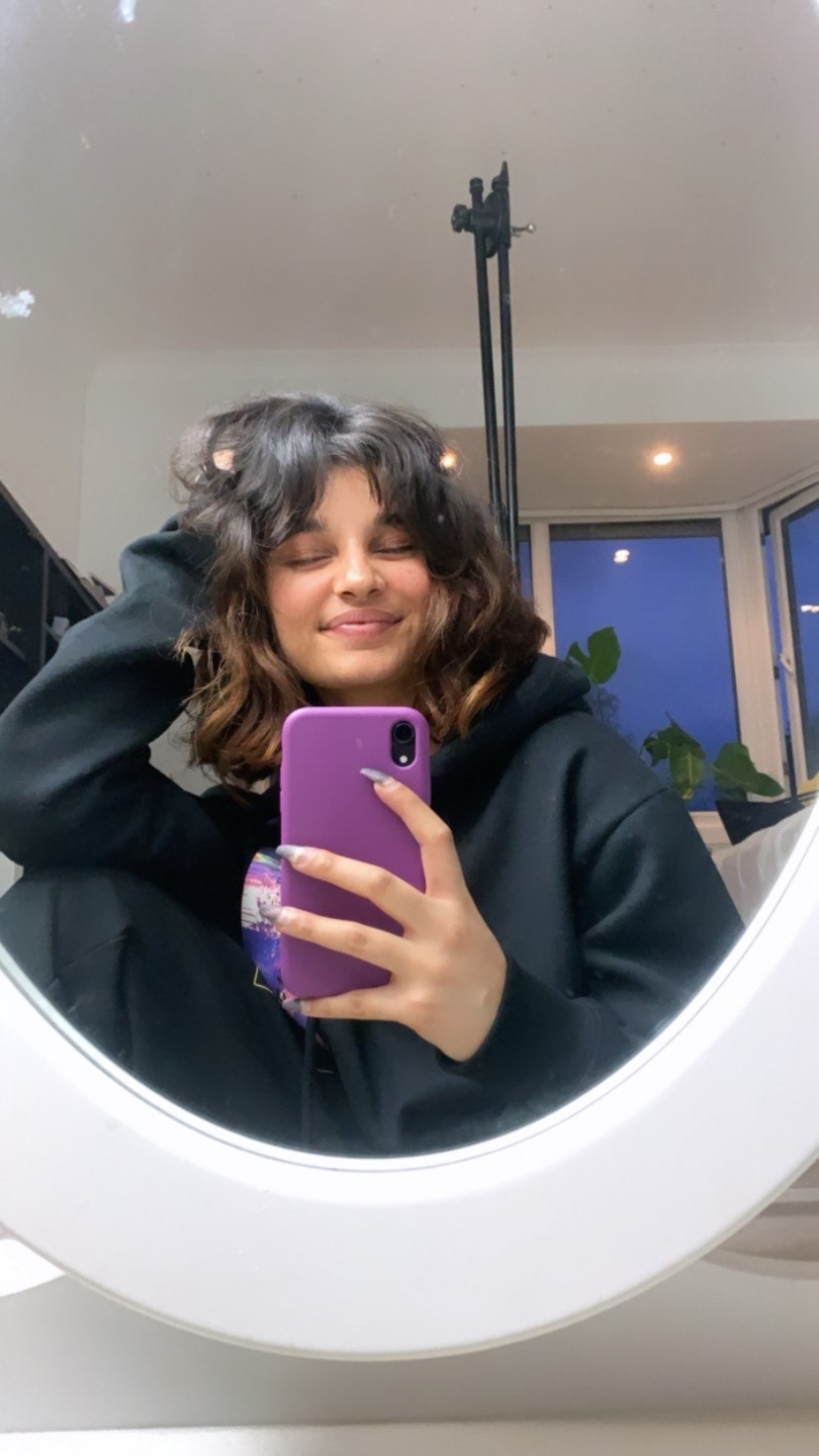 "I hope everyone is dreaming, laughing and reading wherever you are. I know last year was a difficult one for many of us, but my mum says 'with hardship readily comes ease'.
I think about this a lot when I doubt my dreams. I think about how I can reach the ease of my dreams, it might not be easy but I can do it! That was a big inspiration behind this poem. When I start to think times are really hard, I remember that easier times are definitely coming soon.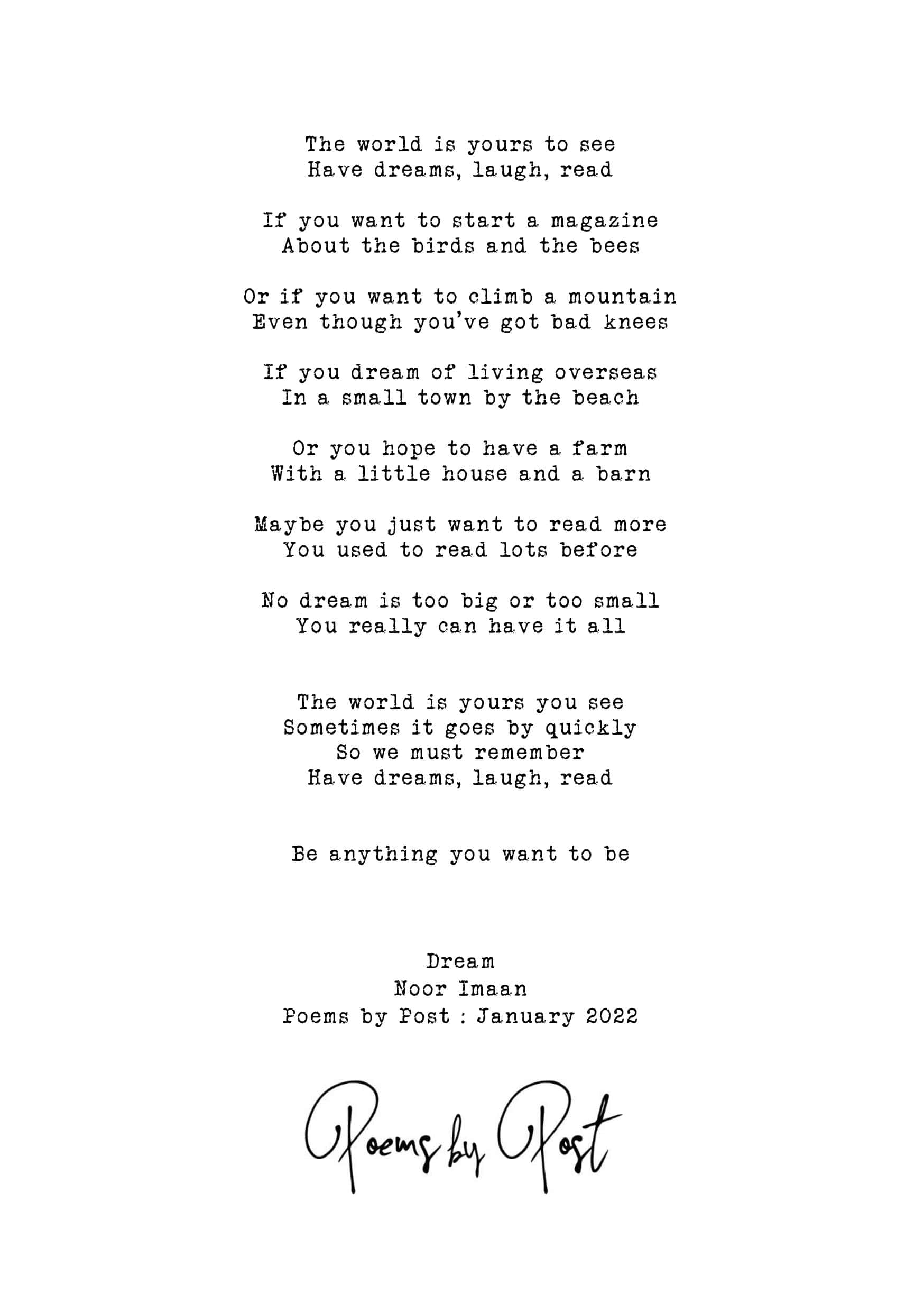 I hope this year is one that brings ease for us all after the hardships everyone has faced. I hope you all achieve a dream of yours this year, whether it is big or small. Every dream is special, I hope this year is full of your dreams, good reads and big belly laughs.
Warmest wishes to you all, Noor"
---
Jay Chronic
(he/him)
"My name is JayChronic. I'm a visual and imaginative artist, working with both traditional and digital art. My journey began around 2011, when I began my search of self discovery through the means of psychedelic practices. I woke up from a deep slumber of societal conditioning, realising I am not who I was. As my true self was reborn, I found that I loved to create, I needed to create, it's something I have to do in this life.
And so my life began. I started to travel the world, meeting amazing people and sharing my art on a global scale. I find that when I create it's intuitive, a channelling process from places unknown.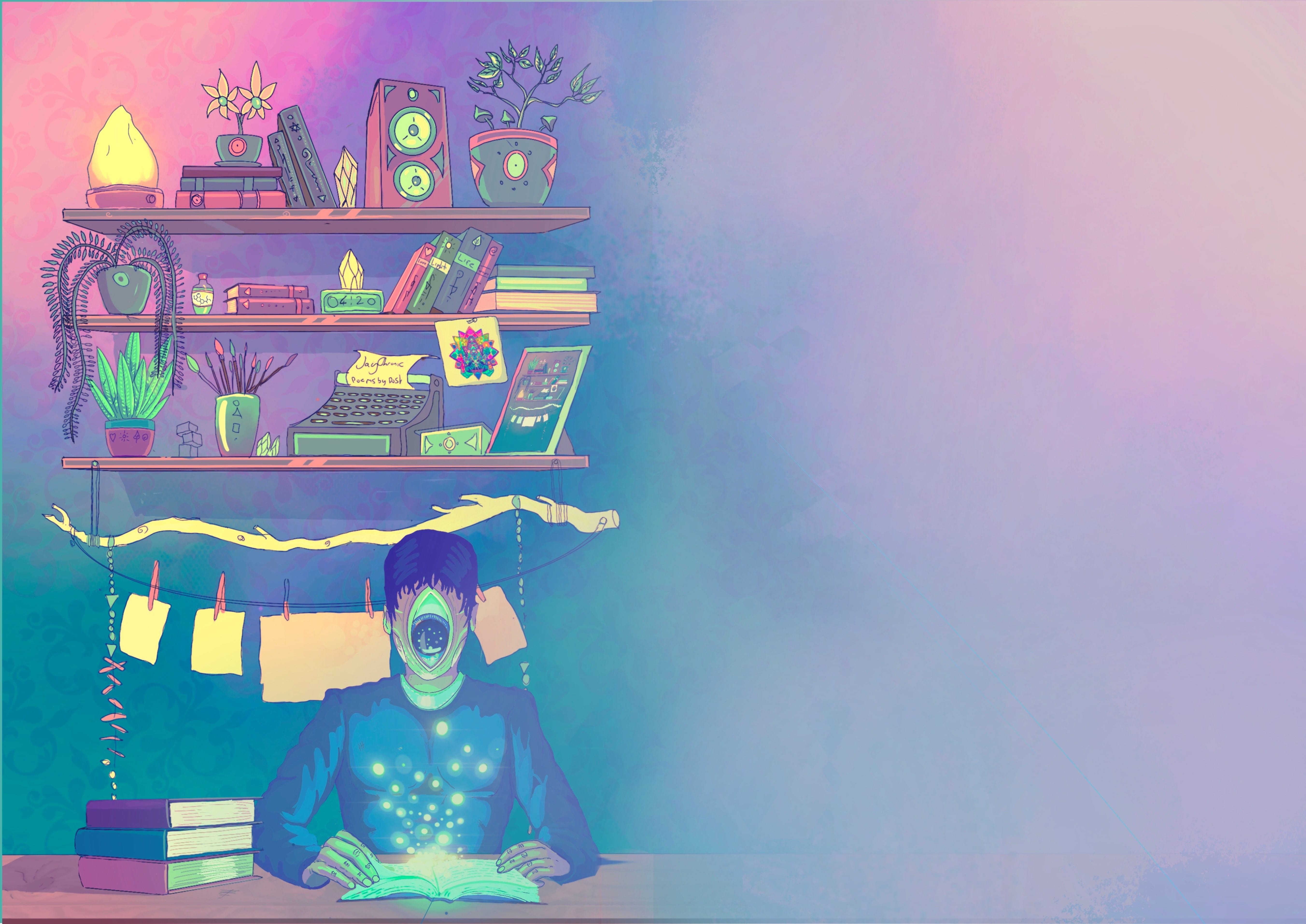 When approached to do this project I felt inspired by the way Noor spoke about starting to read again, and to see the world you want to see. I felt a connection to this, as I've been doing this since the start of my journey. I wanted to show that you can see what you want, and make this life what you want, you just need some inspiration, which can come from anywhere - reading a book, watching a documentary, going out in nature etc.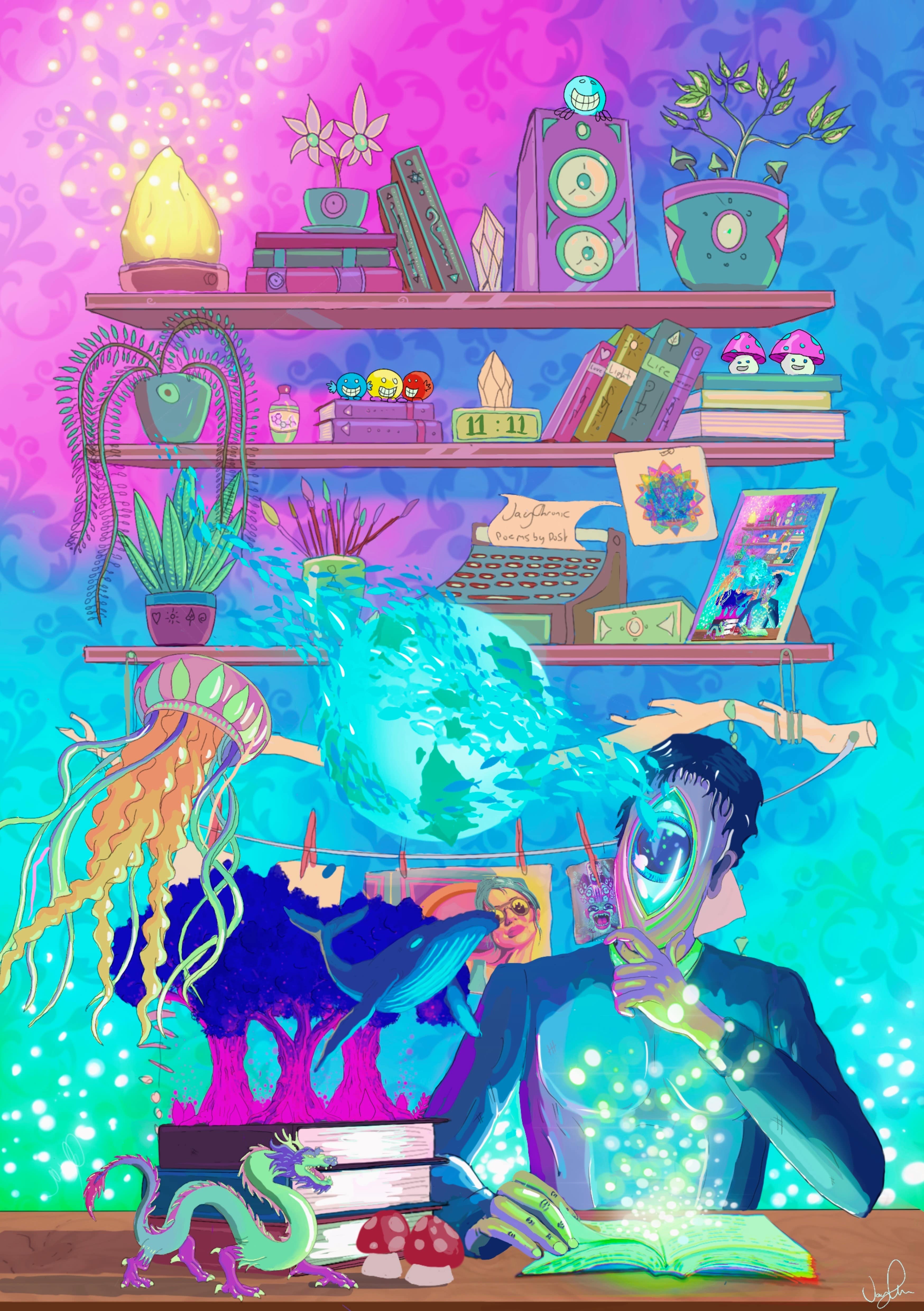 The envelope shows the character reading, and the print shows the inspiration; all you need to do next is act on your intuition and do what you want in this life. You can make this world whatever you want it to be. Trust yourself, you know what you want to do."
---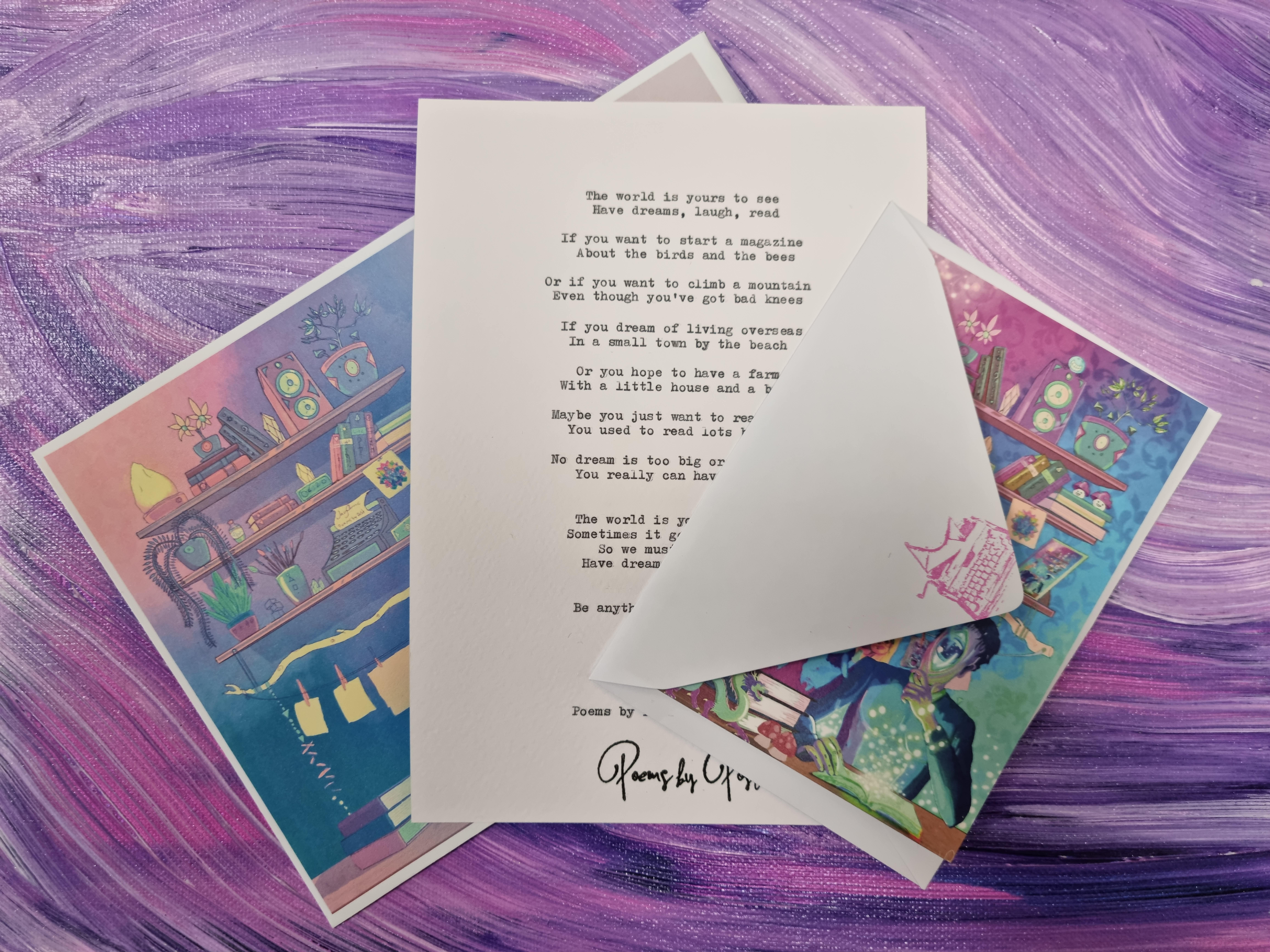 Inspired by this collaboration?
Share it with friends using the buttons below!