Kind Lines
A collaboration between S-bars & Nina Goodyer
December 2021

S-bars
(she/they)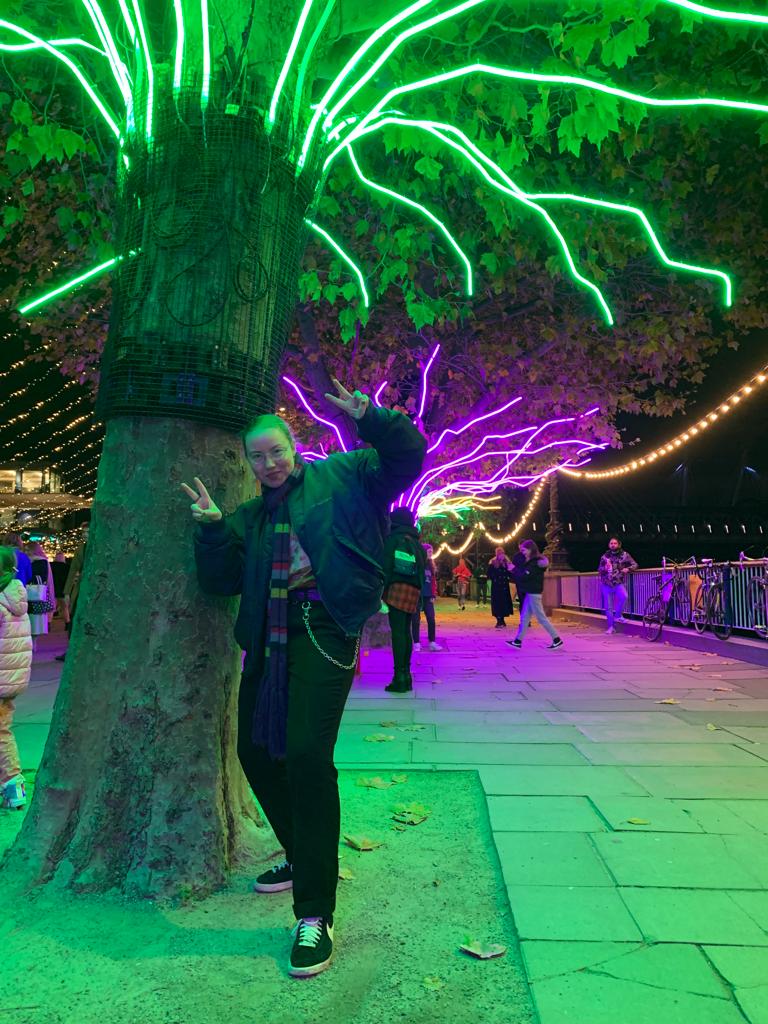 "Hey guys! I'm S-bars, a London-based creative artist. I've been performing across the city since 2017, taking my audience on a journey through lyricism and rap-feel rhythm.
I love performing and writing poetry, though it wasn't my first love – and still isn't my only tool for self-expression. I love acting, singing and dancing, all of which feed into my everyday life by using the power of these art forms to bring people together.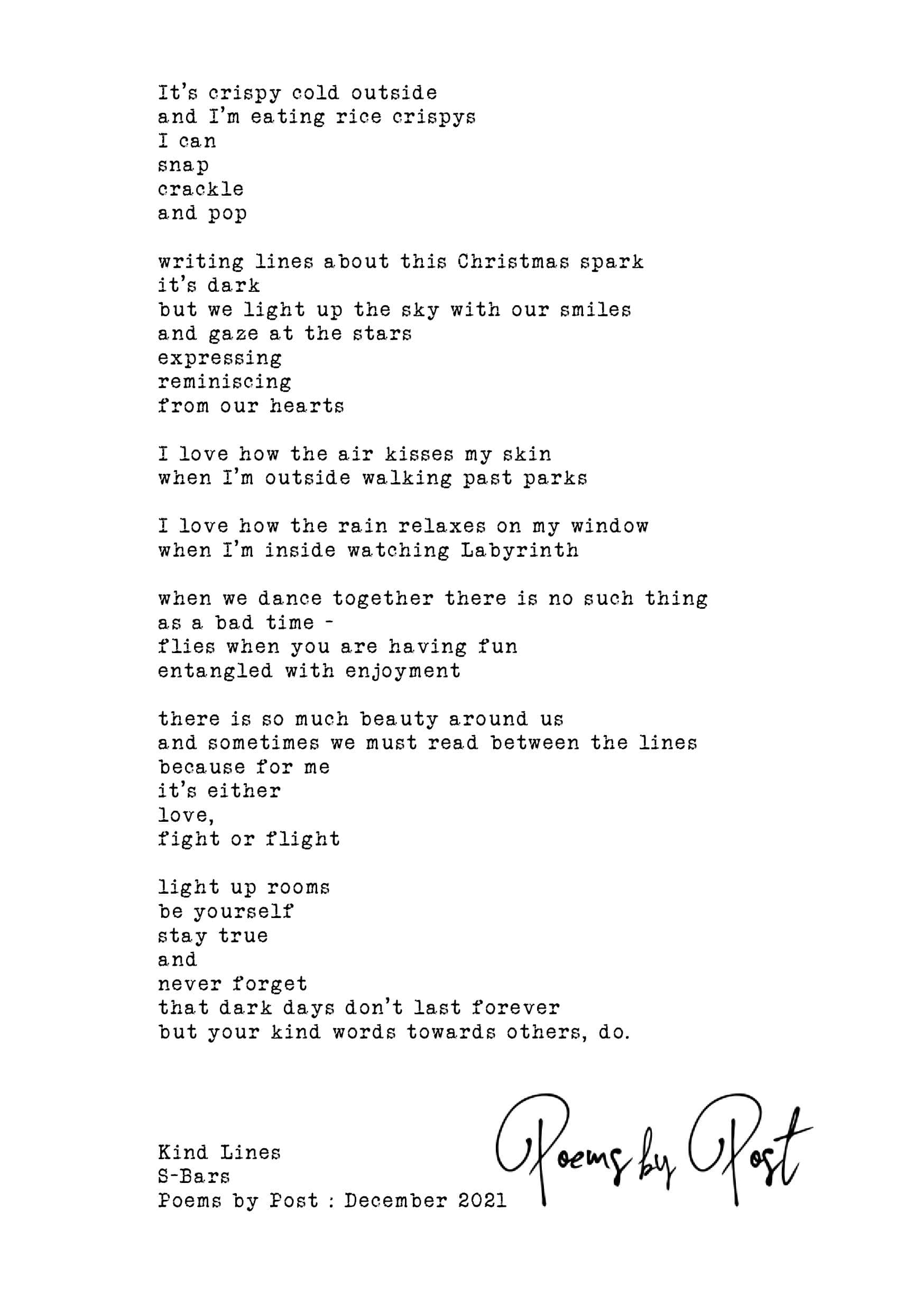 For my poem Kind Lines, I wanted to write about the idea of appreciating normality. At this time of year it is so easy to get caught up in excess, but I believe it is a real privilege to be able to find joy in the everyday realities of life.
It's always worth remembering: sometimes it's the tiniest things that can turn someone's day around!"
---
Nina Goodyer
(she/her)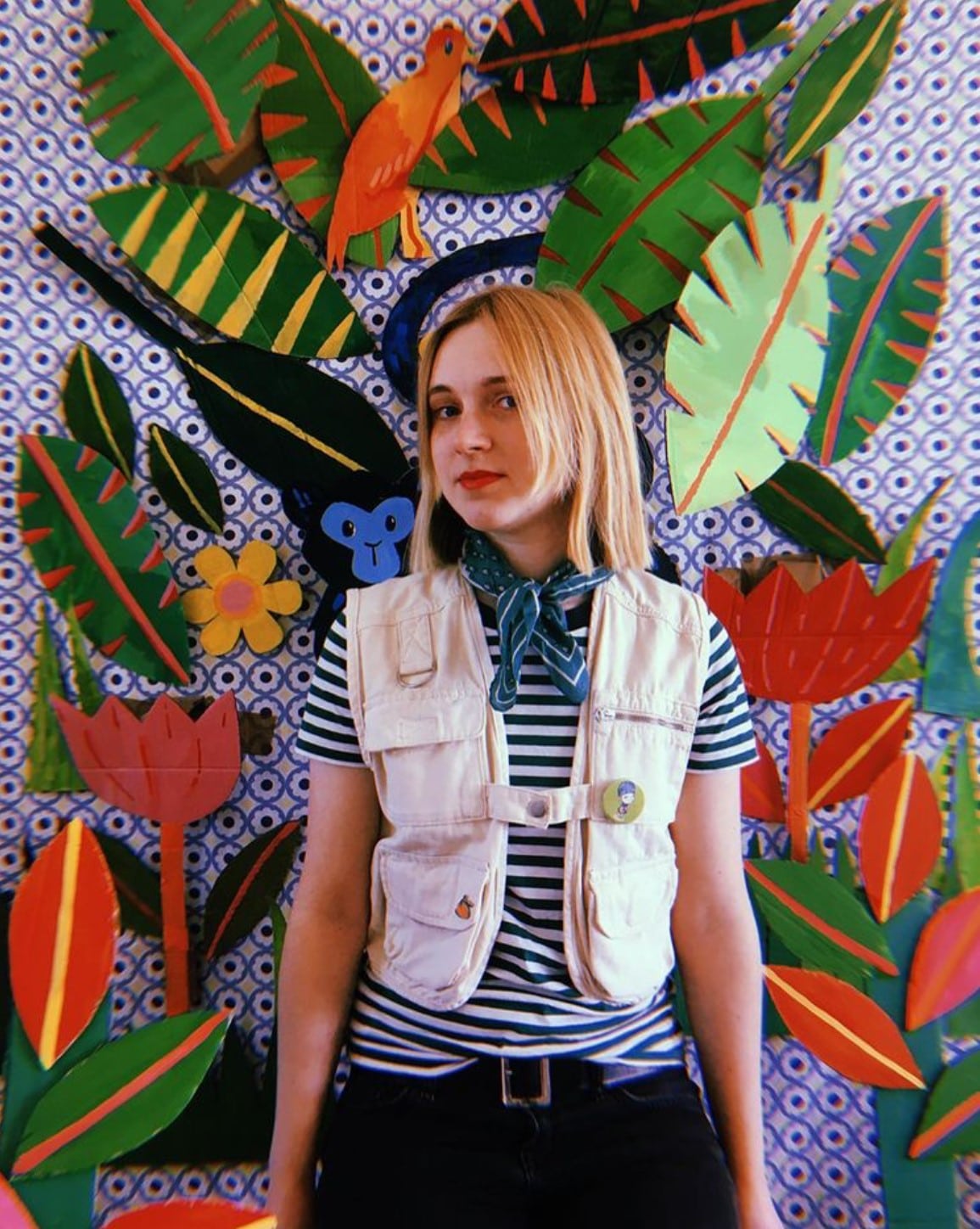 "I am an illustrator from Brighton, now living in the big smoke! I like to use vibrant colours and printed textures to make fun, nostalgic images. My illustrations are often light-hearted or humorous and I've created commissions for the Scouts, the NHS and Pollock's Toy Museum. I also enjoy sharing my creativity through running arts workshops.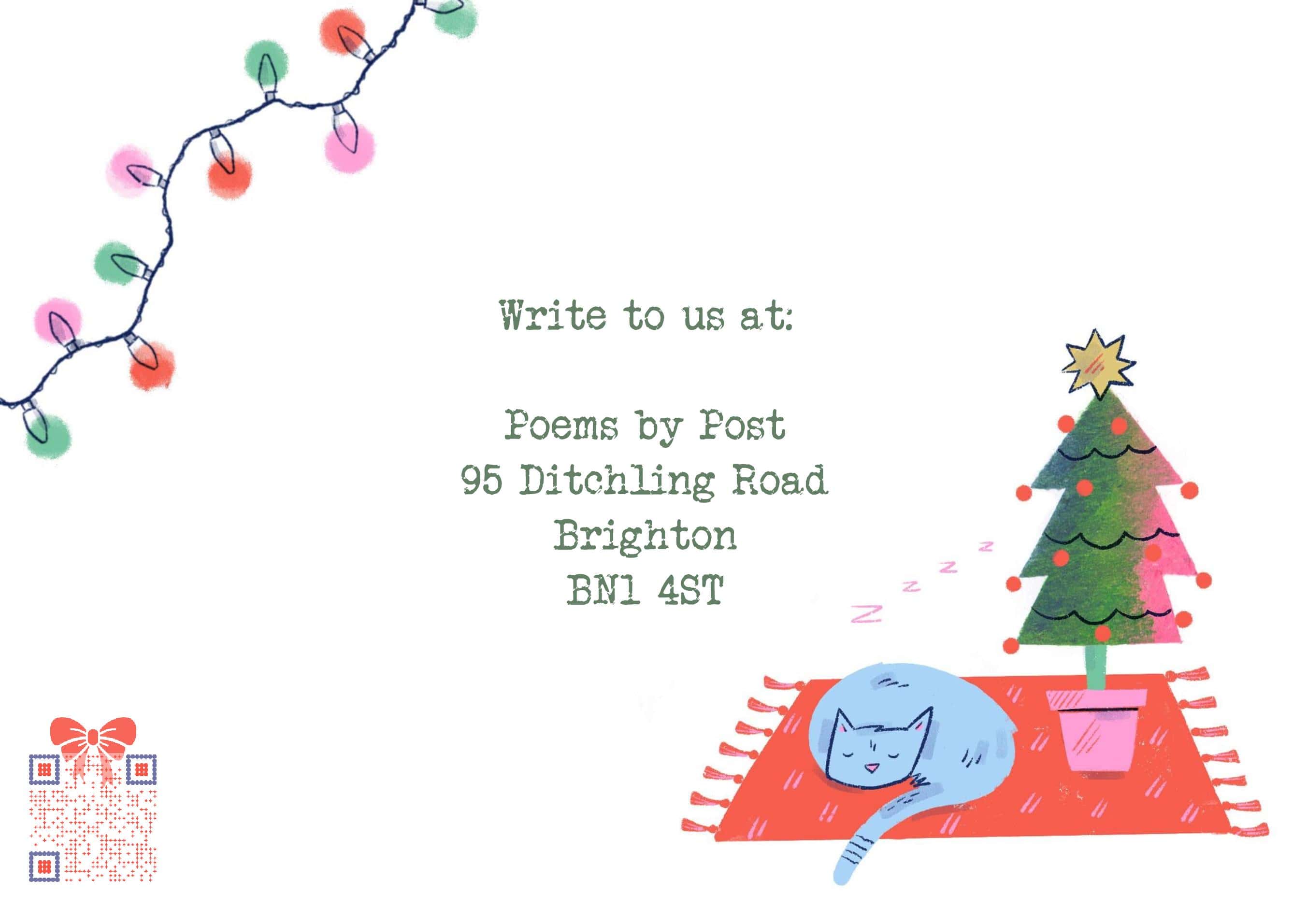 I really loved creating this illustration for Poems By Post and responding to S-bars' poem. I wanted to create a picture that felt both warm and wintery, reflecting the hopeful nature of the poem. S-bars mentions dancing as well as watching Labyrinth, and these were the perfect references to recreate a joyful moment of being cooped up inside with someone you love."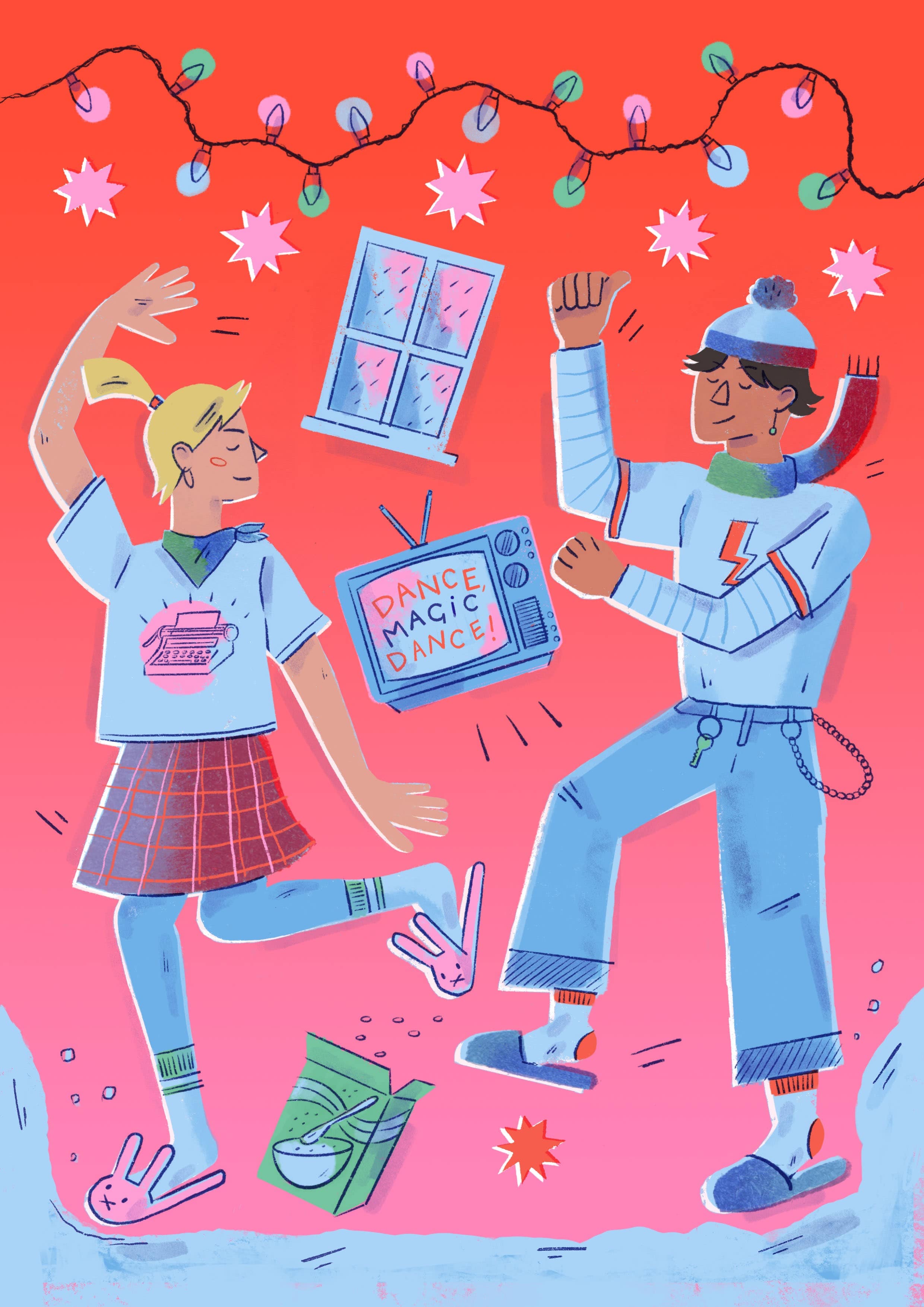 ---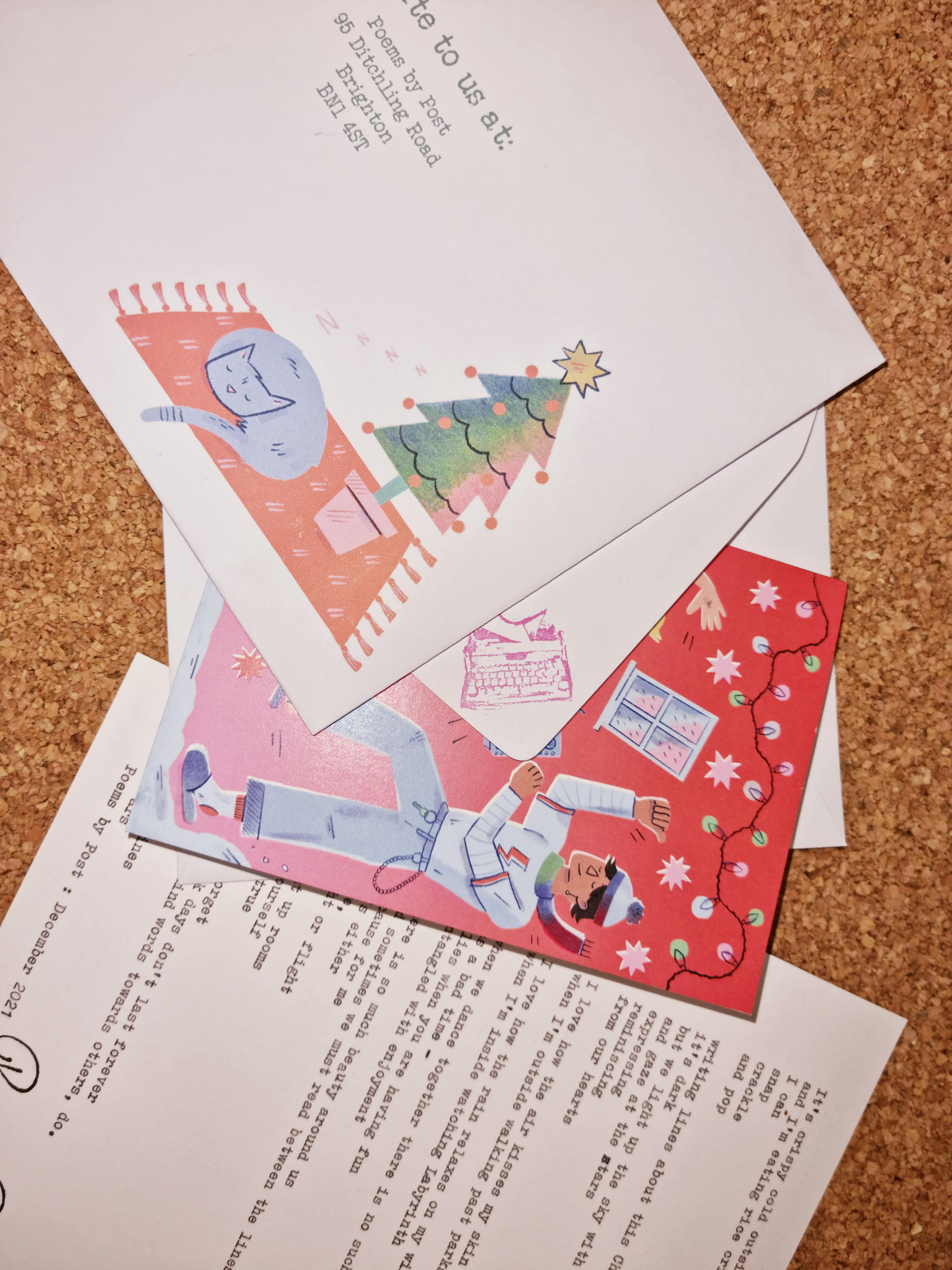 Inspired by this collaboration?
Share it with friends using the buttons below!