One Life
A collaboration between Alex Wilkinson & Kelsy Sullivan
September 2022

Alex & Kelsy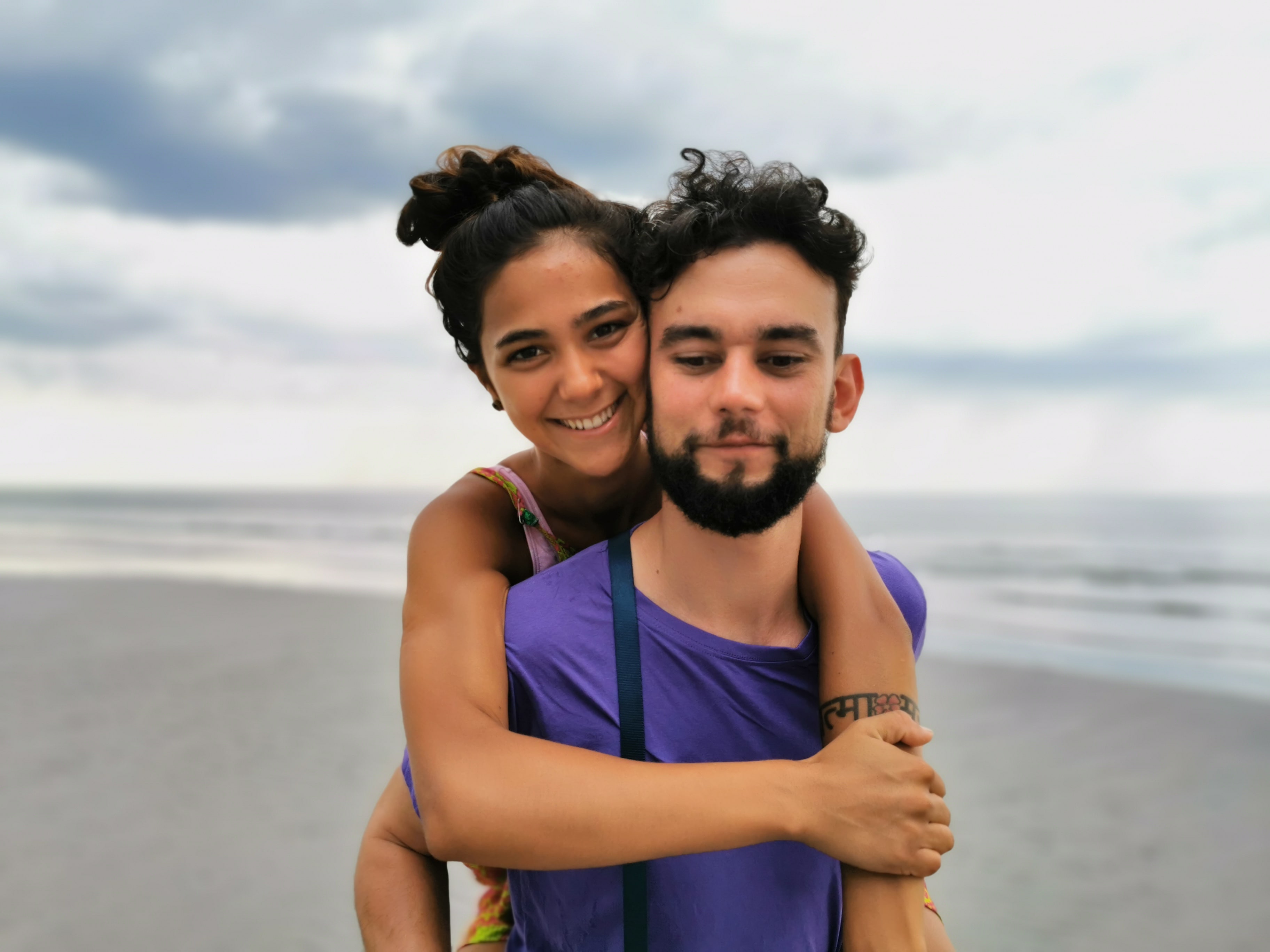 Poems by Post has existed for two years, and that kinda blows my mind! Sure, it's not always been easy, but it has lived up to it's purpose, and continues to do so.
Which I think is super cool!
On the anniversary of Poems by Post, I have collaborated with my biggest supporter to deliver something that speaks of both the past and present.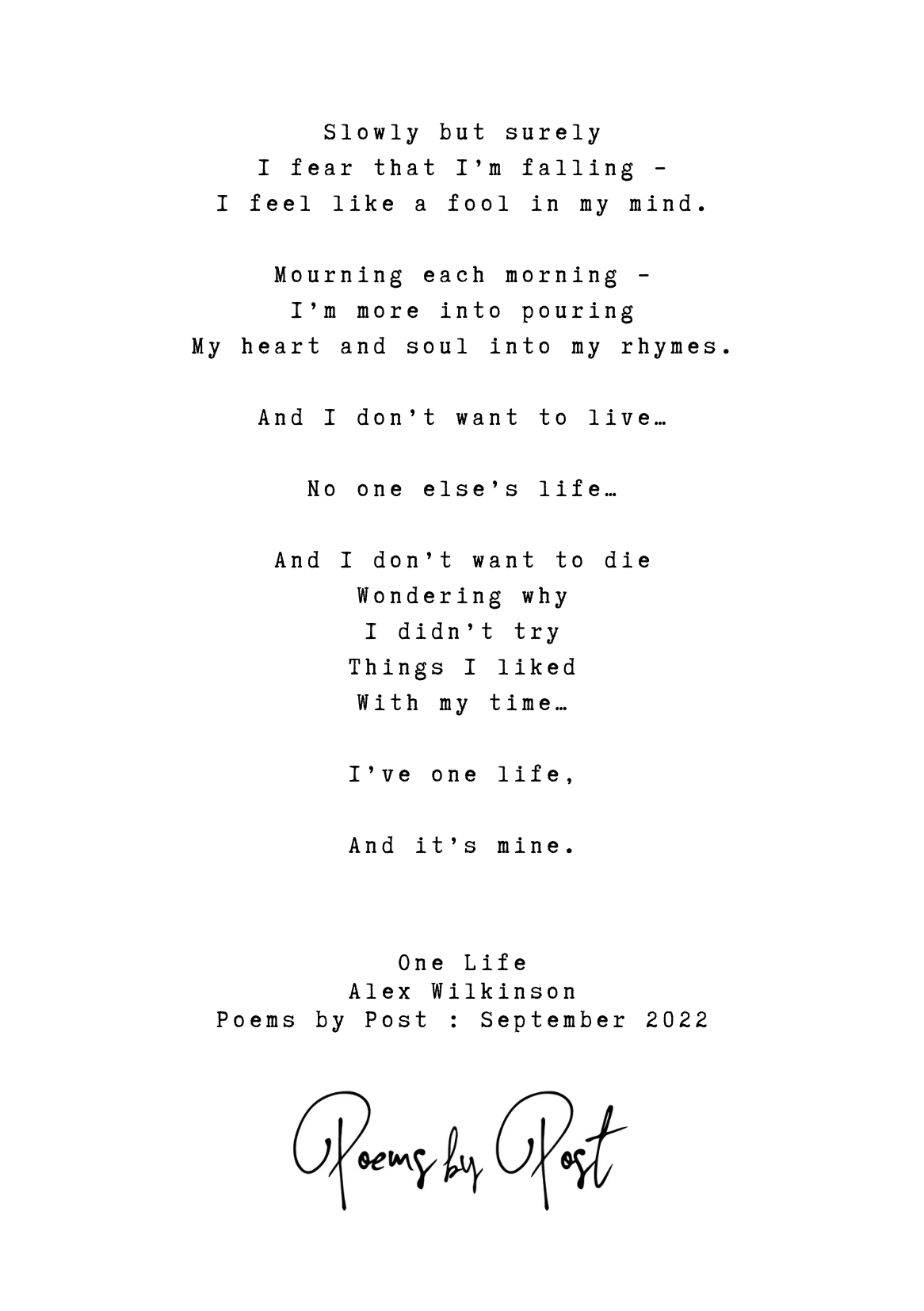 This poem is one that I thought up a few years ago. Freshly back to the UK after an adverture of a lifetime, where I had managed to 'make it' as a full-time poet, I found myself working a job that I didn't find... fulfilling.
I found myself yearning to pursue my passion, and I found myself singing the above peom almost daily (to the tune of Thats's On Me, by Mac Miller). This is the first time that I have shared this poem with anybody, and I suppose it's because I feel a renewed connection to it.
There's no denying that this has been a tough year for everybody. At times I have found myself running around in circles, unsure as to what to do next. In one particular circular-running moment, I found myself reciting this poem once again.
The words made me think - just look at how far I've come since the inception of this piece. Not only am I in a place where I'm able to pour 'my heart and soul into my rhymes', I'm also in the fortunate position of creating that reality for others - both poets and artists.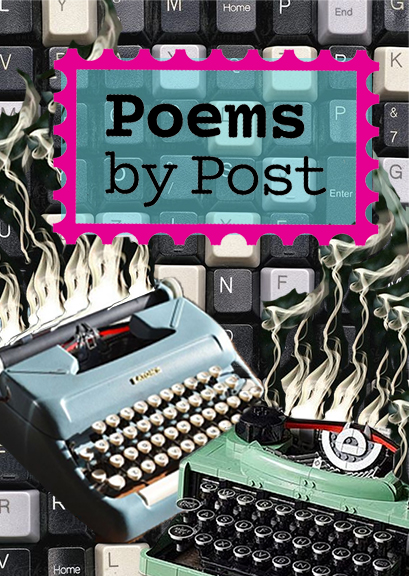 Kelsy has been (and continues to be) unbelievably supportive of this quest to inspire creativity. Currently studying at SCAD University, she understands just how difficult opportunites for artists are to come by. The graphic design she has created to go alongside this months poem is fabulous, and commemorates this milestone beautifully.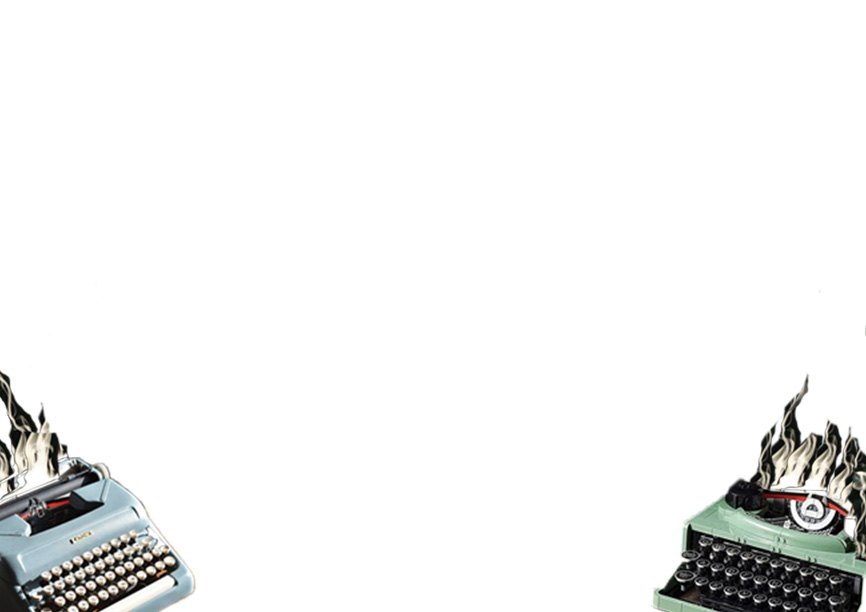 So here's to two years. Here's to all of the doers, dreamers and believers. And here's to many more years of inspirational creativity!
Thank you all.
---