The Choices We Make
September 2020

Alex Wilkinson (he/him)
"Having lovingly built Poems by Post during the UK's first national lockdown, I was super excited about the potential of the platform.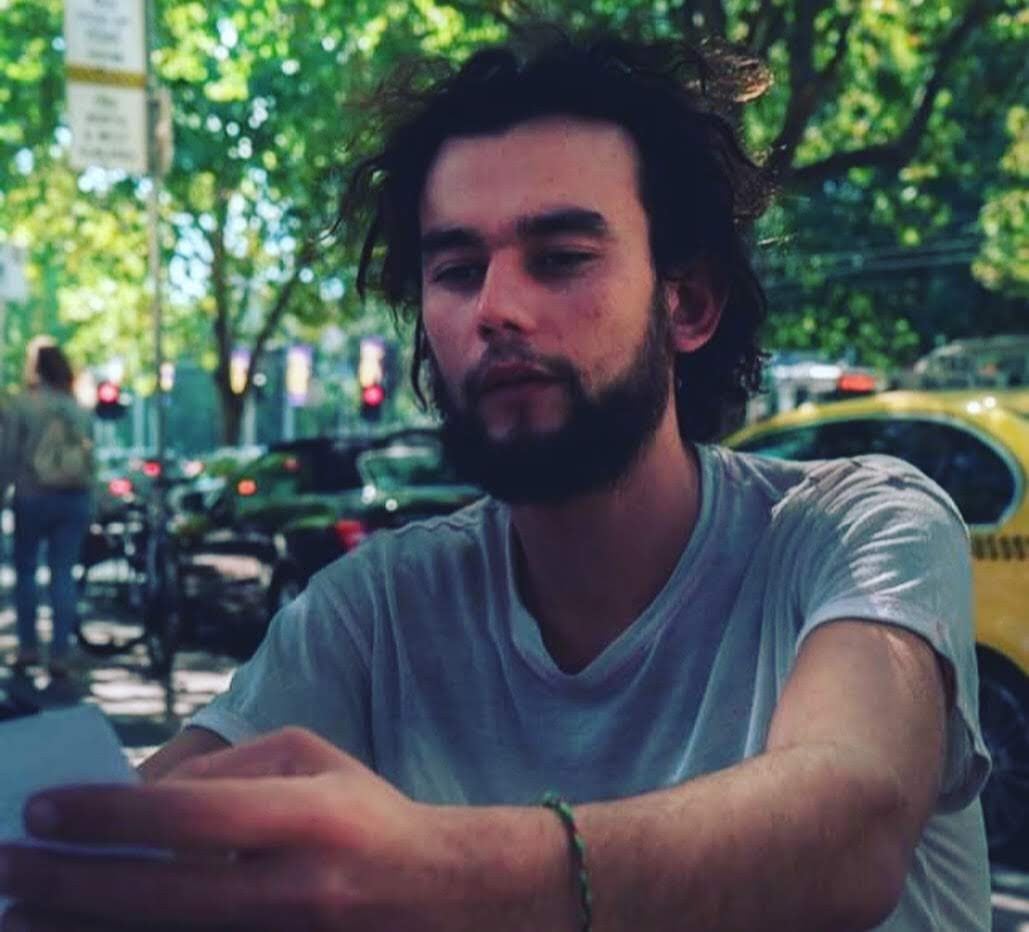 Putting the pieces in place for Poems by Post taught me a lot about myself. It encouraged me to speak to myself in a loving way, and this did wonders for me.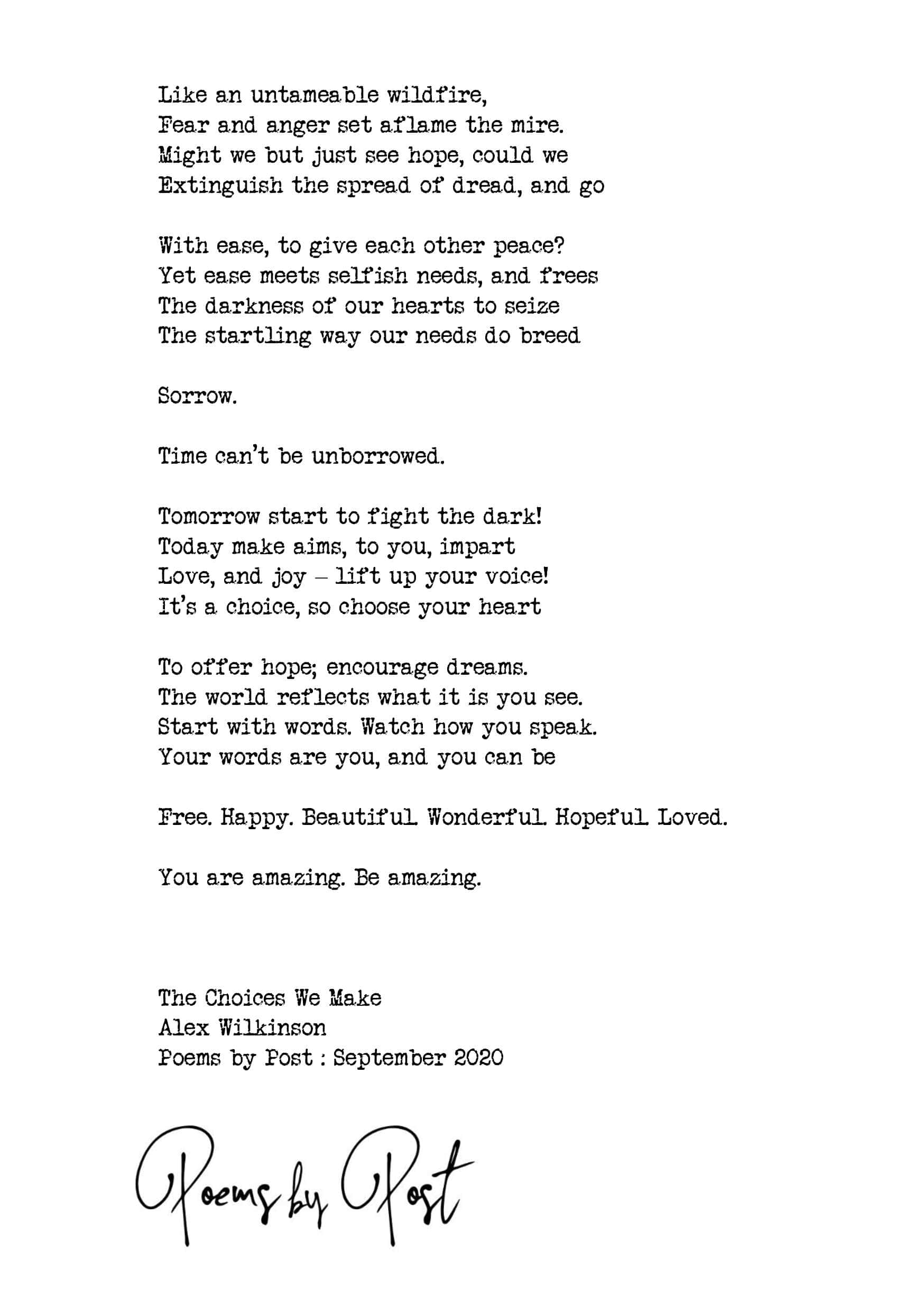 'The Choices We Make' reflects on the importance of how we treat ourselves, and how we reflect that out into the world. It is also arguably the most exclusive of Poems by Post poems, given that it went out to a grand total of 6 subscribers!"