The Poetry Drug
June 2021

Mina West (she/her)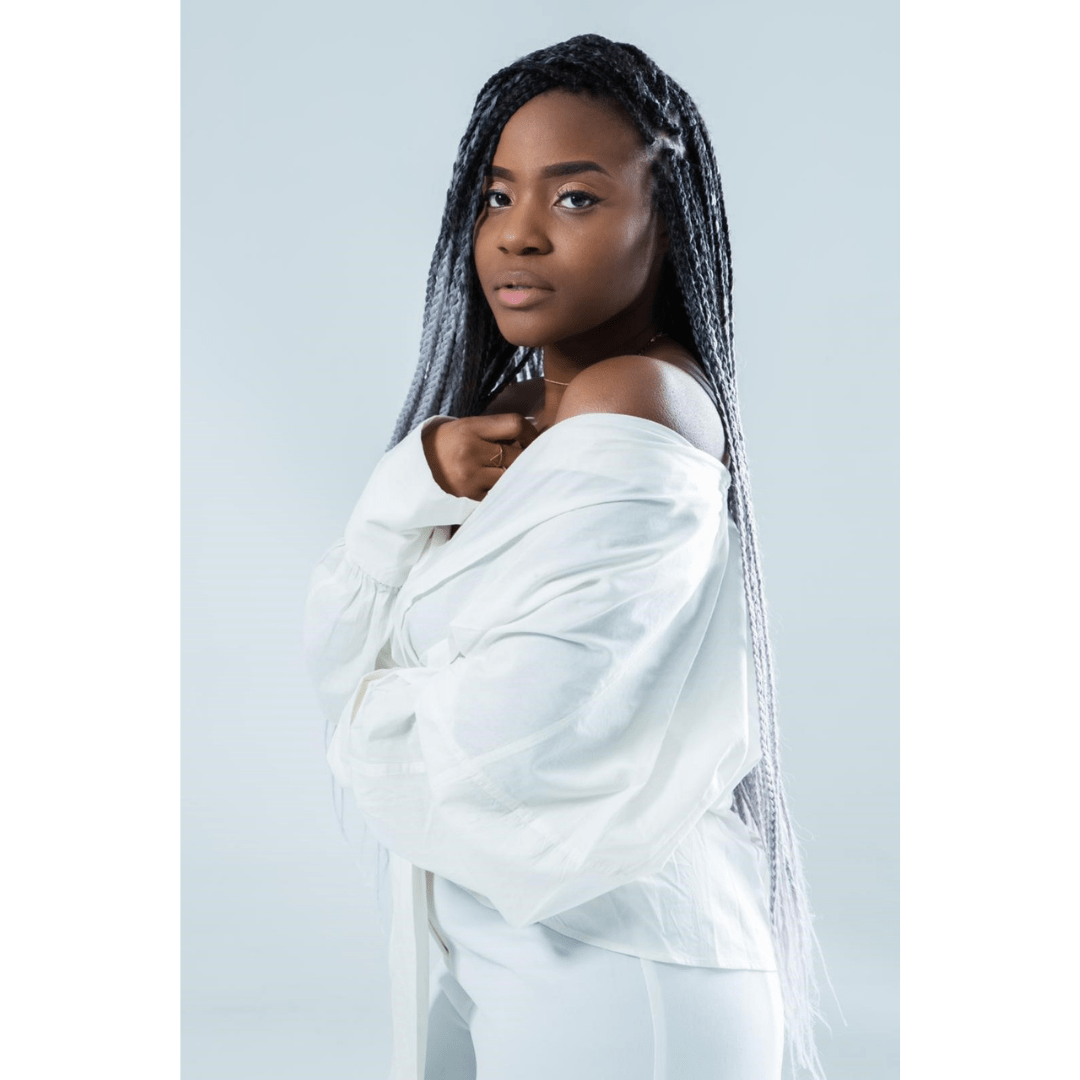 "My name is Mina West, and I'm a performance poet born and raised in London. The best way to describe my poetic style is vulnerable but raw and I like to focus on captivating an audience with the simple use of words, as Poetry has always been a personal form of release for me.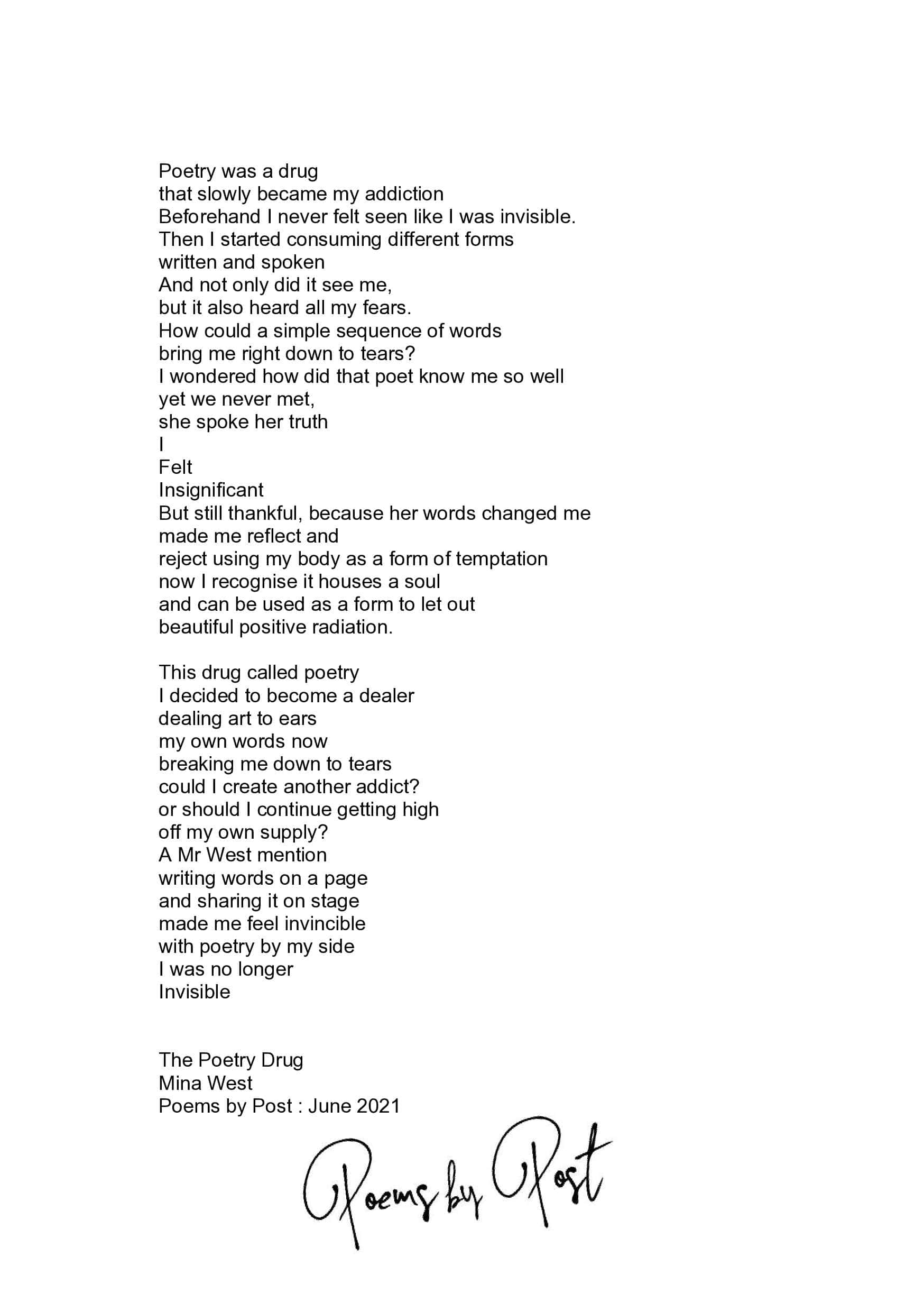 I recently released my debut poetry book (woohoo!), entitled 'Whisper: Words I Speak Privately'. The messages within the book are intended to encourage readers to go through their own self-discovery journey, pull out the inner voice we keep supressing and let it all out.
My favourite saying is "Tomorrow's Never Promised" so each day I aim to give everything my best shot!"