Your Body Sung Sunlight
A collaboration between Donovan Beck & Ginger Artsy
January 2023

Donovan Beck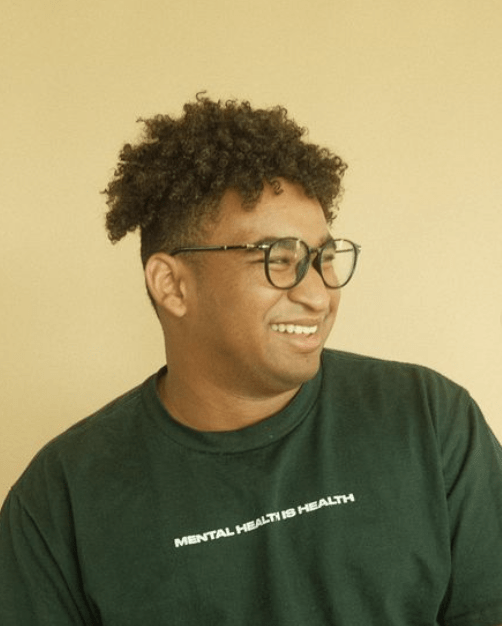 "I try to treat all my writing as letters written specifically for people. They can be love letters, "I miss you" letters, "I see you" letters, and "I am you" letters. I feel that this is the best way I can find to connect my thoughts together.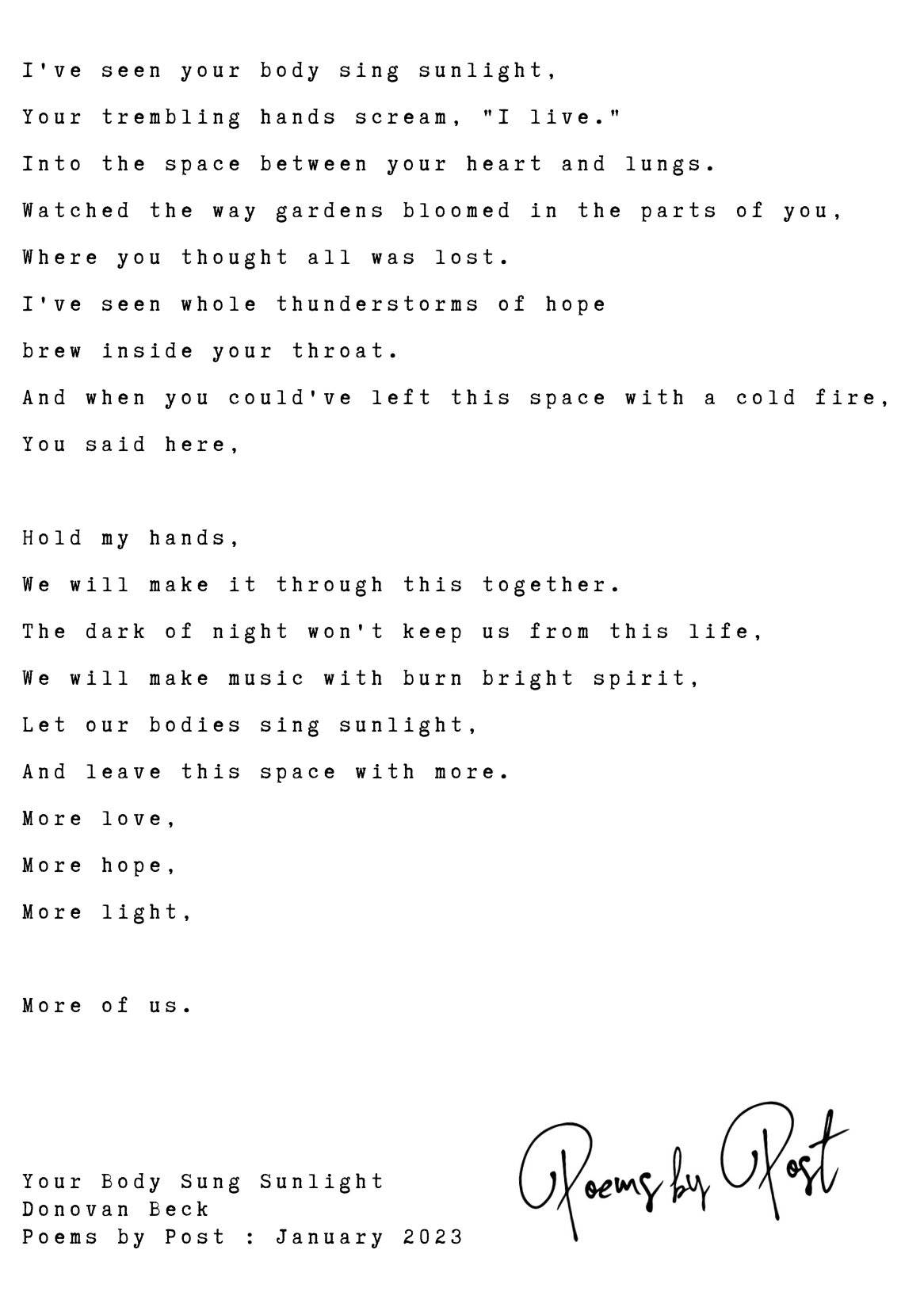 'Your Body Sung Sunlight' is a letter to the people I meet who feel like they are made of sunlight, not just the ones who are filled with happiness but the ones who try to break through the clouds whenever they arrive, the ones who give me hope even in the darkest of moments. The ones who are willing to scream, "I live." "
---
Ginger Artsy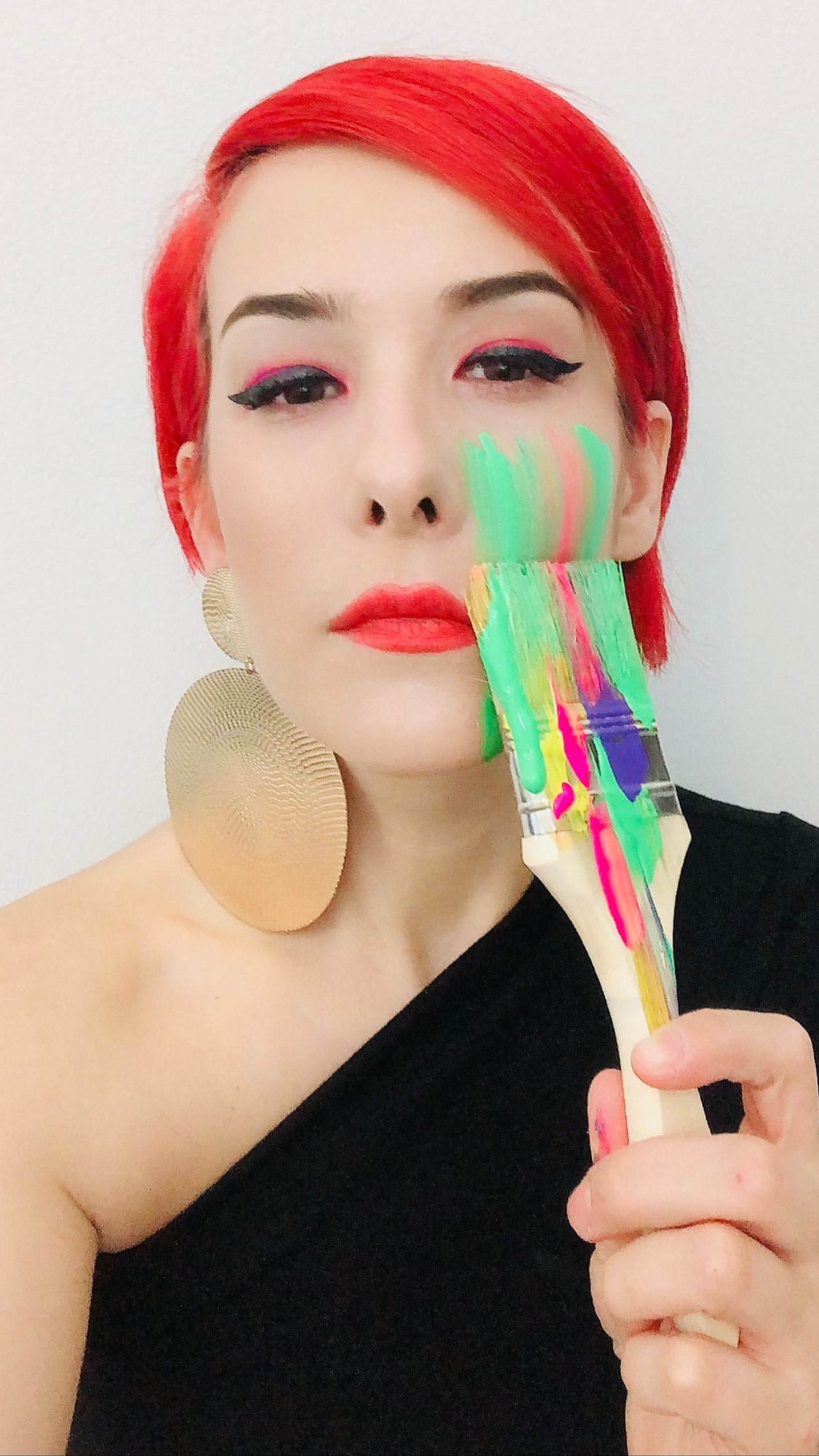 "Hi I'm Maria Georgiana a Romanian artist based in Dubai. My aesthetic is inspired by the human figure, pop art, cubism, vibrant colours in combination with black contouring.I love also to combine art and fashion to create unique pieces that emphasise someone's personality.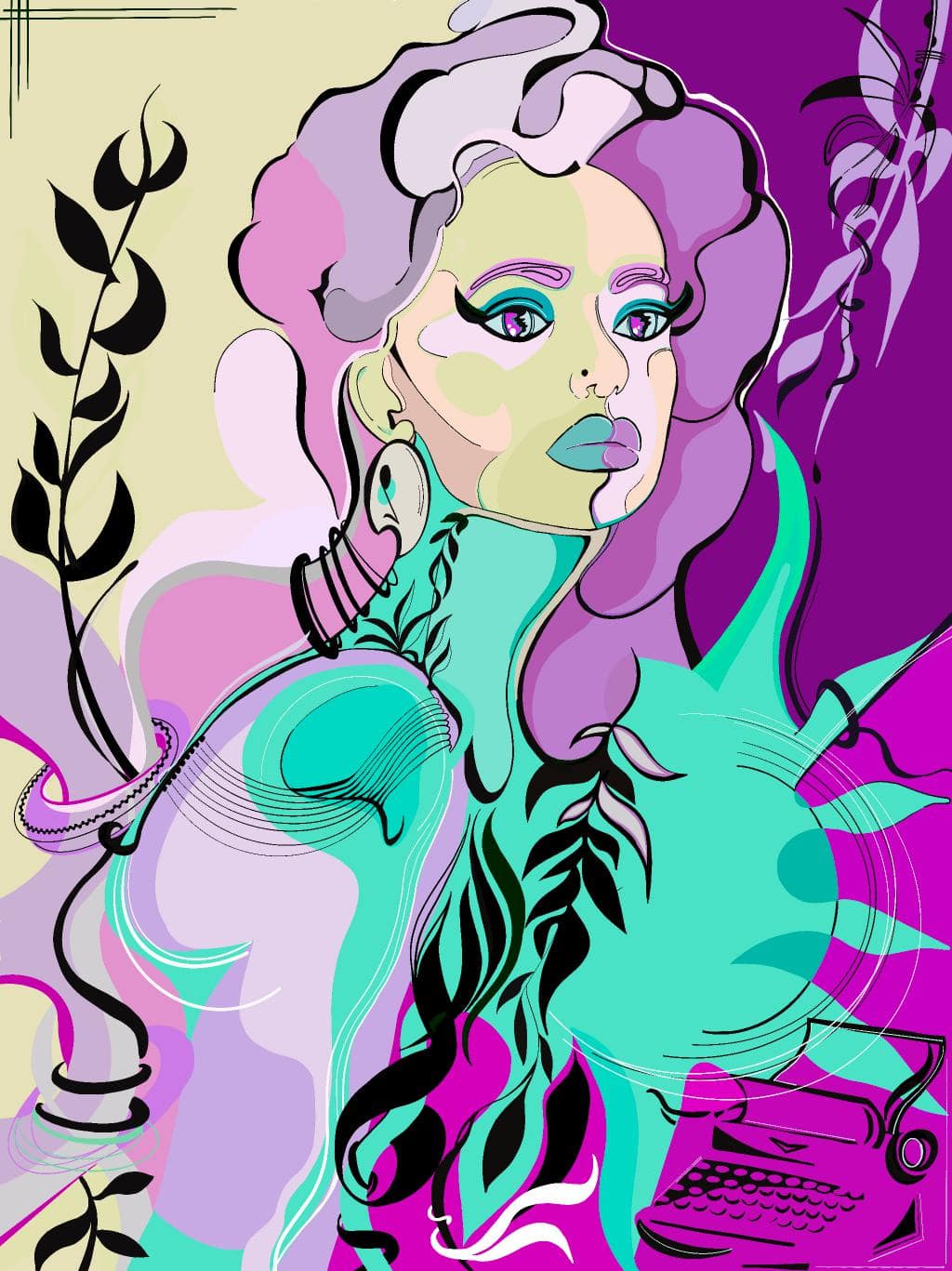 Poems by Post it's such a cool and creative concept and I really enjoyed transforming the poetry into imagery!"
---