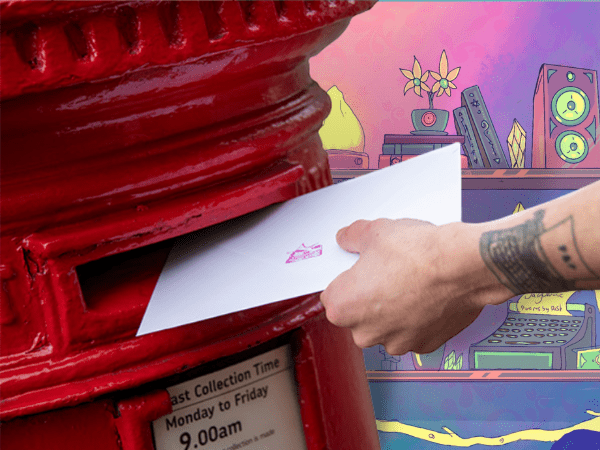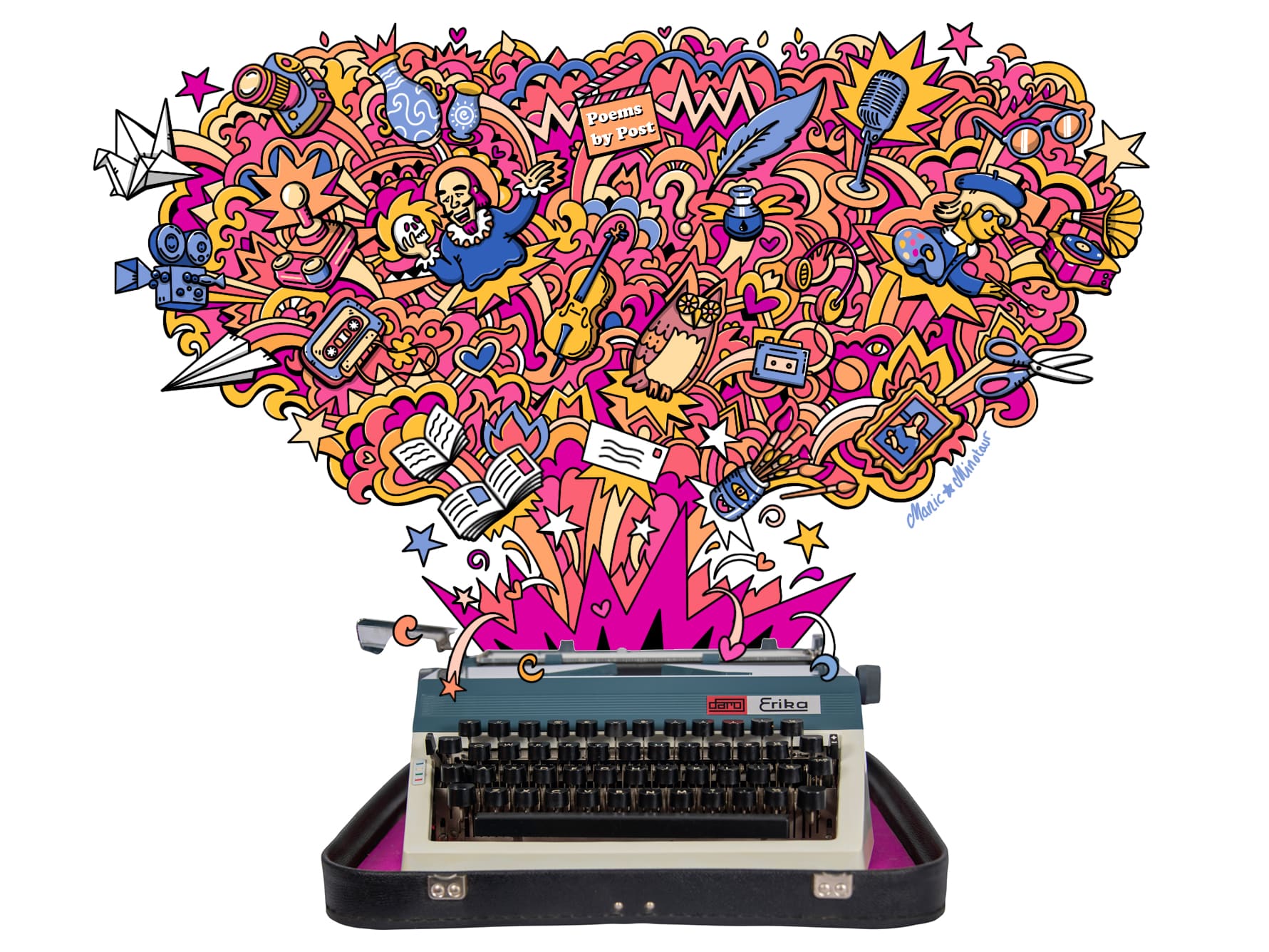 ✦ Hand-typed using a 1970's Erika Daro
✦ Includes matching artwork with every poem
✦ Supports grassroots artists
✦ High quality digital print
✦ Includes matching artwork with every poem
✦ Supports grassroots artists
When are the poems posted?
Your poems will be posted on the 1st of each month! We run by calendar month, so if you join us in January your first poem will be posted in February.
It depends on when you joined us! If you joined us on the 10th of the month, your renewal date is the 10th.
Can I change my subscription?
Of course! Just log in to your account to make any changes. You can pause, take a break, or cancel your subscription - though we'll be sad to see you go...
If you need a hand, drop us a line at hello@poesmsbypost.org :)
Have a different question?
For our full list of FAQs click here. If you're question still isn't answered, please email us at hello@poemsbypost.org and we'll get back to you within 1 working day.
/** * @var $module \Ucraft\Module */ ?>
Amazing...

"I just wanted to say that I absolutely love receiving my poems and it absolutely makes my day! Thank you for the amazing job you are all doing!"

Amy

Brilliant, Benevolent & Beautiful!

"It's not often that both a company, and their owners, can leave a lasting impression on me such as that by Poems by Post has. Their kindness, authenticity and devotion to supporting artists is commendable."

Sophie

Creativity, joy & inspiration!

"Beautifully typewritten. And the envelope and bonus card add a really special touch. Knowing that I get to support artists and experience their creativity fills me with joy. And gives me inspiration for my own creative journey. Thank you Poems by Post!"

Hema