Monthly poetry and artwork curated to spread joy and inspire.
Fuel your creativity and support grassroots artists when you sign up to Poems by Post.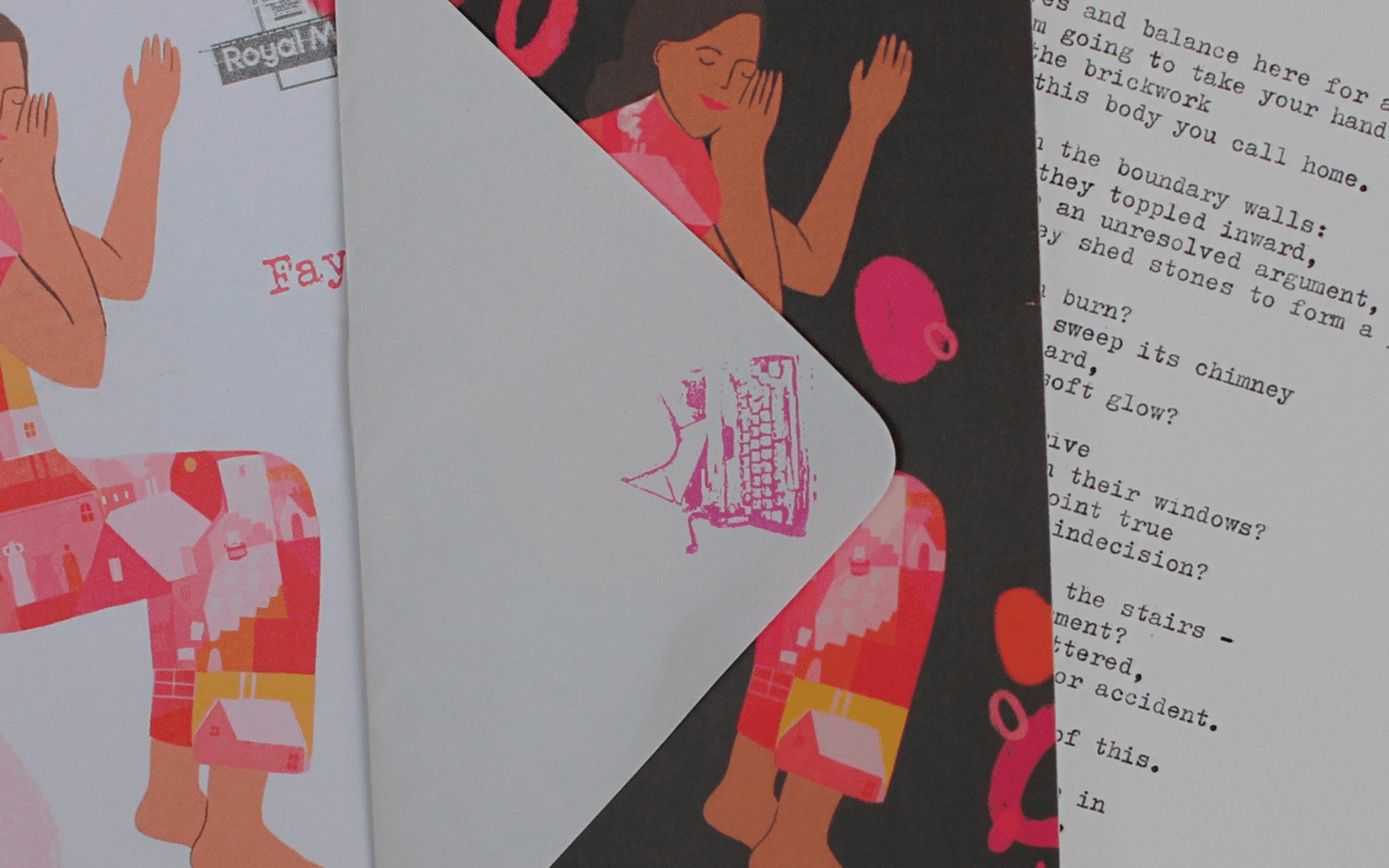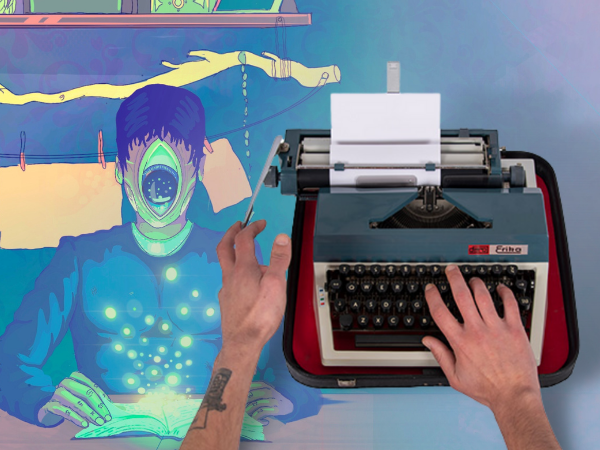 Whether it's the Typewriter or Printed Edition, you will be supporting grassroots artists.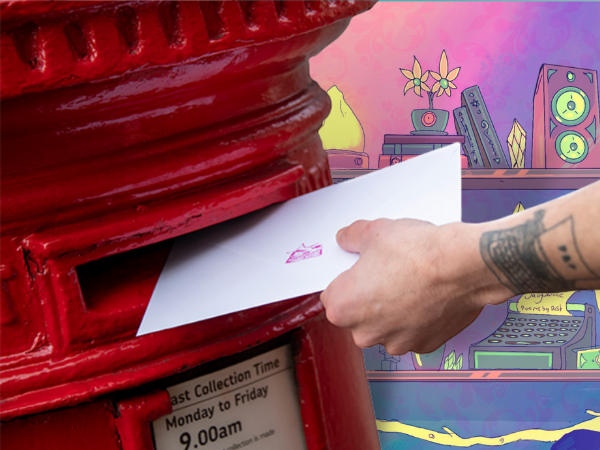 We coordinate collaborations between poets and artists to curate creative post.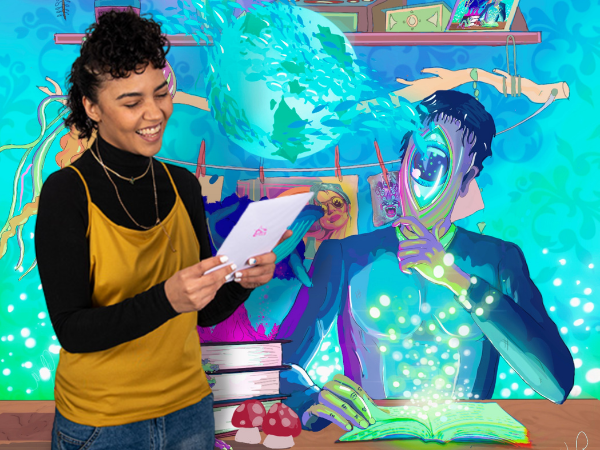 Take time to explore your creativity, using the poetry and artwork as inspiration!
"Do you remember painting, drawing or writing as a kid? The final piece was never important - it was just fun!
Create things.

It'll make you smile.

"
– Alex | Chief Executive Poet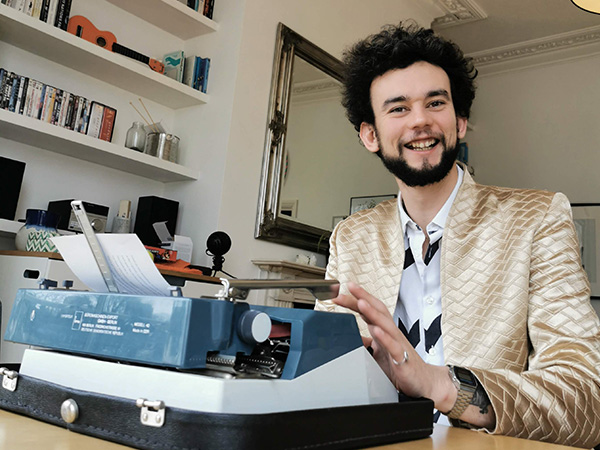 Consisting of a poem, matching artwork, and a unique envelope each month, both of our Editions support grassroots artists and inspire creativity!
So which one will you choose?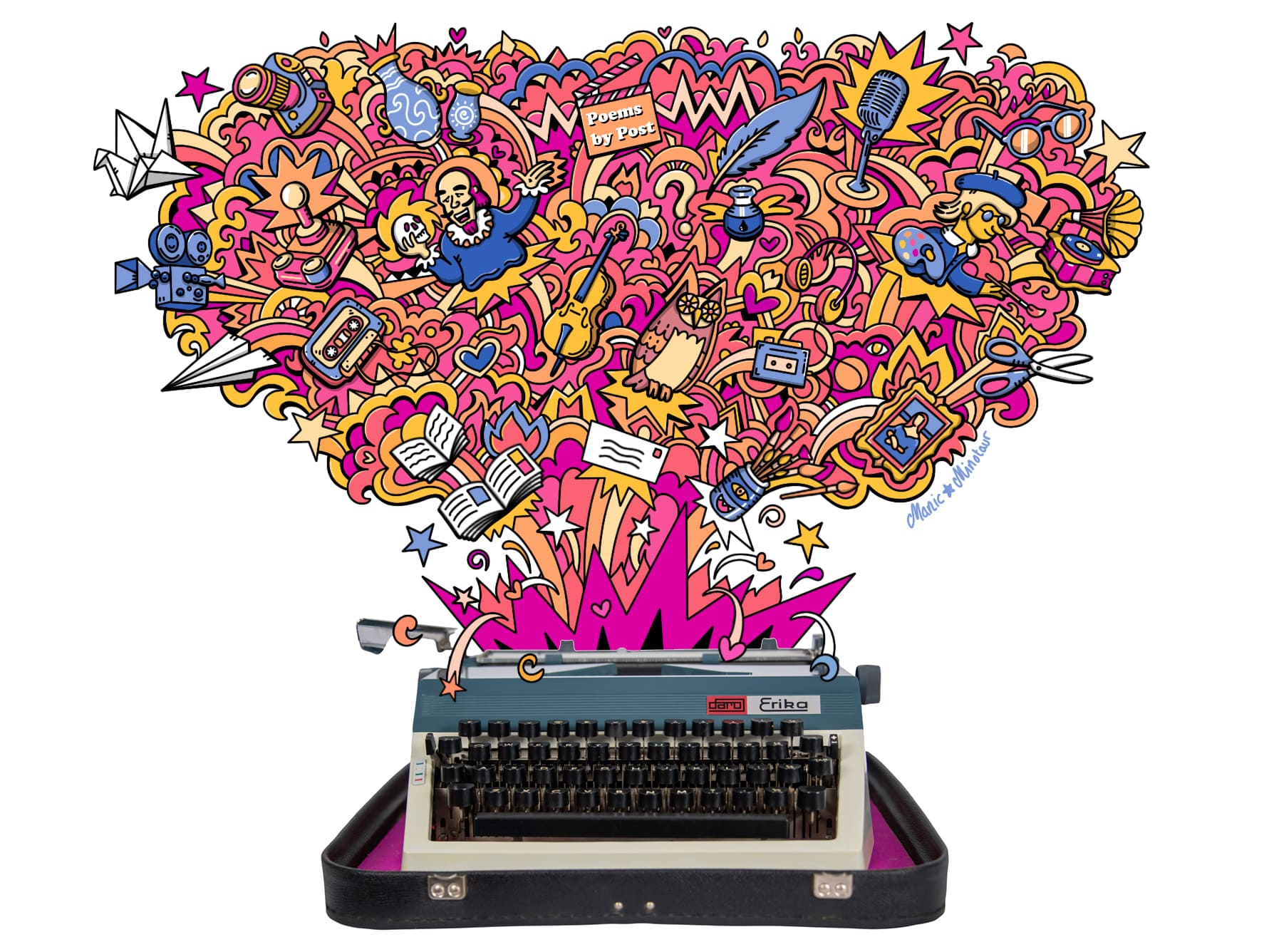 ✦ Hand-typed using a 1970's Erika Daro
✦ Includes matching artwork with every poem
✦ Supports grassroots artists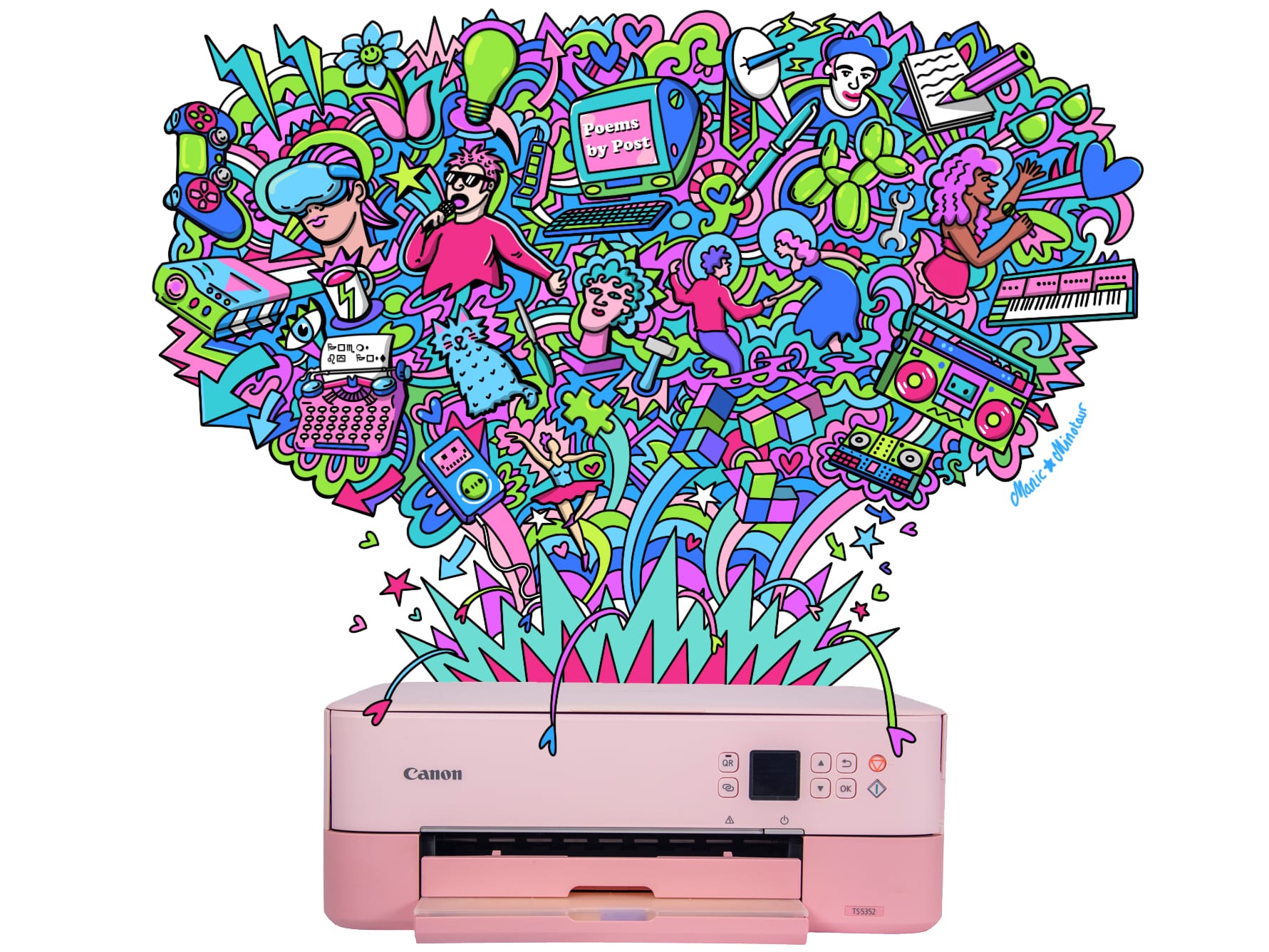 ✦ High Quality Digital Print
✦ Includes matching artwork with every poem
✦ Supports grassroots artists